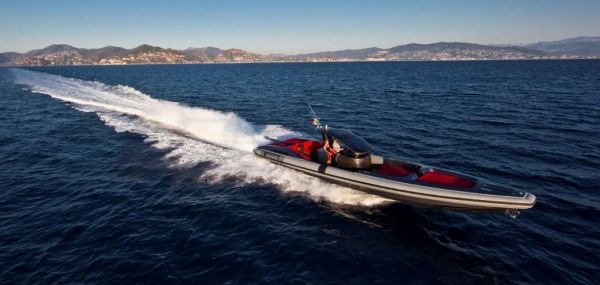 Pirelli Yachts, a leading yacht tender manufacture, has announced Denison Yacht Sales as their North American representatives for their entire Pirelli Yacht Tender line. Pirelli PZero Yachts, made in Italy, offer what many in the yachting industry consider to be, the finest yacht tenders ever made.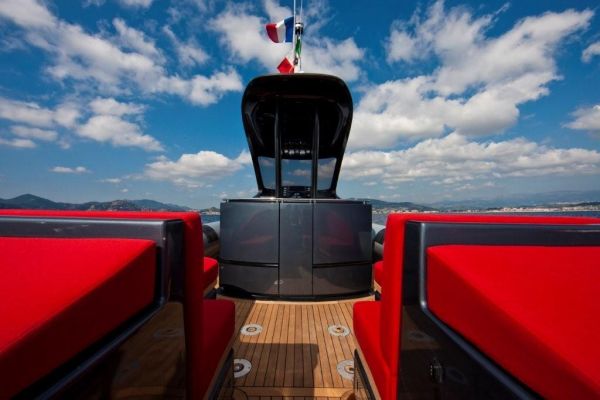 Pirelli yacht tenders basic design remains that of a true boat: the rubber dingy is by definition the marine craft par excellence, a boat designed to go anywhere no other can. Pirelli PZero yacht tenders are just what the yachting industry has been missing: a one of kind yacht tender designed to turn heads at every marina, just like the megayachts they serve.
Yacht broker, Alex G. Clarke, has been appointed project manager for Denison Yacht Sales and assist the Denison team in sales and commissioning of all Pirelli Yacht sold in North America.
"I'm thrilled to be involved with such an incredible yacht brand. The very first ride I ever took on a Pirelli, at the 2010 Cannes Boat Show, convinced me this line of yacht tenders was something the American yachting community needed to see."
For more information on the Pirelli line, please contact Alex Clarke at 203.722.3047 or email Alex@DenisonYachtSales.com.
—————————————————————————————————————————————–
Pirelli 1400 – Carbon Edition
Pirelli 1400 – Carbon (click for full specs & photos)
LOA: 46′ Beam: 12′ Draft: 3'4″
Engines: (2) Volvo Penta
Drives: Bravo 1 Stern Drives
Construction: Carbon Fiber
Cruise: 55 knots Max Speed: 75 knots
Asking: 468,500 Euros
Pirelli 1400 – Yacht Edition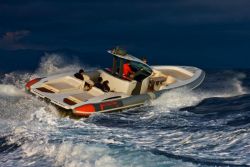 Pirelli 1400 – Yacht (click for full specs & photos)
LOA: 46′ Beam: 12'7″ Draft: 3'4″
Engines: (2) Volvo Penta D6 EVC – 370hp
Drives: Bravo 1 Stern Drives
Cruise: 35 knots Max Speed: 45 knots
Asking: 368,500 Euros
Pirelli 1100 – PZero
Pirelli 1100 (click for full specs & photos)
LOA: 36′ Beam: 11'6″ Draft: 3'7″
Engines: (2) Cummins QSD 4.2 – 320hp
Drives: Bravo 1 Stern Drives
Cruise: 32 knots Max Speed: 45 knots
Asking: 161,500 Euros

Pirelli 880 Sport – PZero
Pirelli 880 Sport (click for full specs & photos)
LOA: 30′ Beam: 10'6″ Draft: 2'6″
Engines: (2) Mercruiser MAG HO DTS 425cv – 496hp
Drives: Bravo 1 Stern Drives
Cruise: 45 knots Max Speed: 55 knots
Asking: 67,000 Euros