The newest addition to the Gill Schmid Design fleet is a 75m Ice-Class exploration yacht. Mystique will offer its owner the utmost comfort while cruising to every secluded bays and creeks in the world. Featured in Robb Report as one of the "Ultimate Gift", this one of a kind explorer superyacht is sure to please the adventurer sleeping into each of us.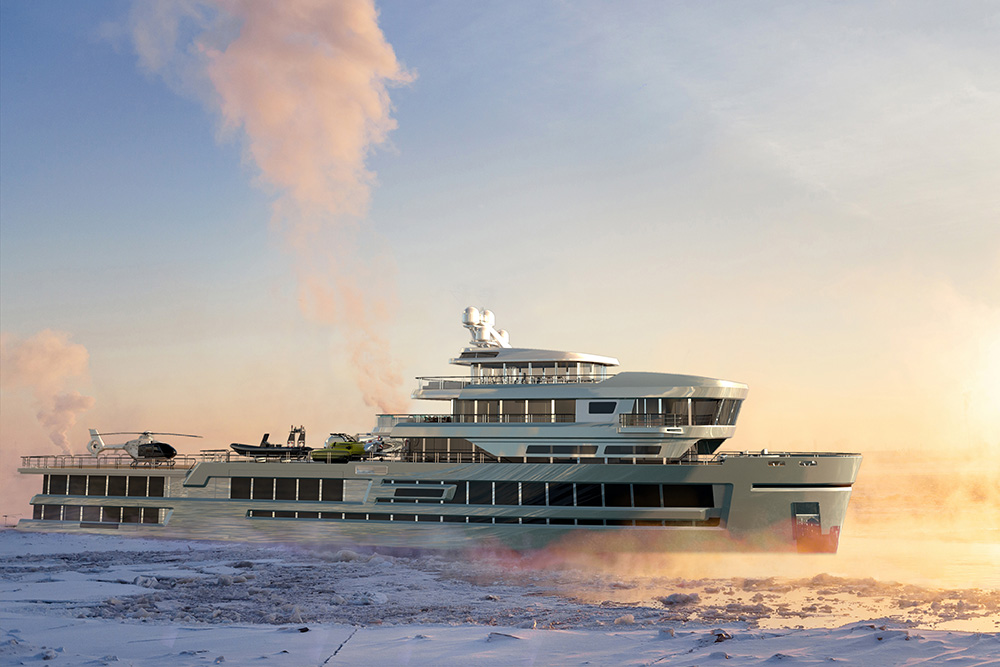 Mystique is the result of years of investigation, elaborate design studies, and discussion with shipyards. Thi project offers a new vision and opportunity for the promising explorer yacht segment. She offers endless possibilities of spaces planning and sustainability in an extremely high volume yacht.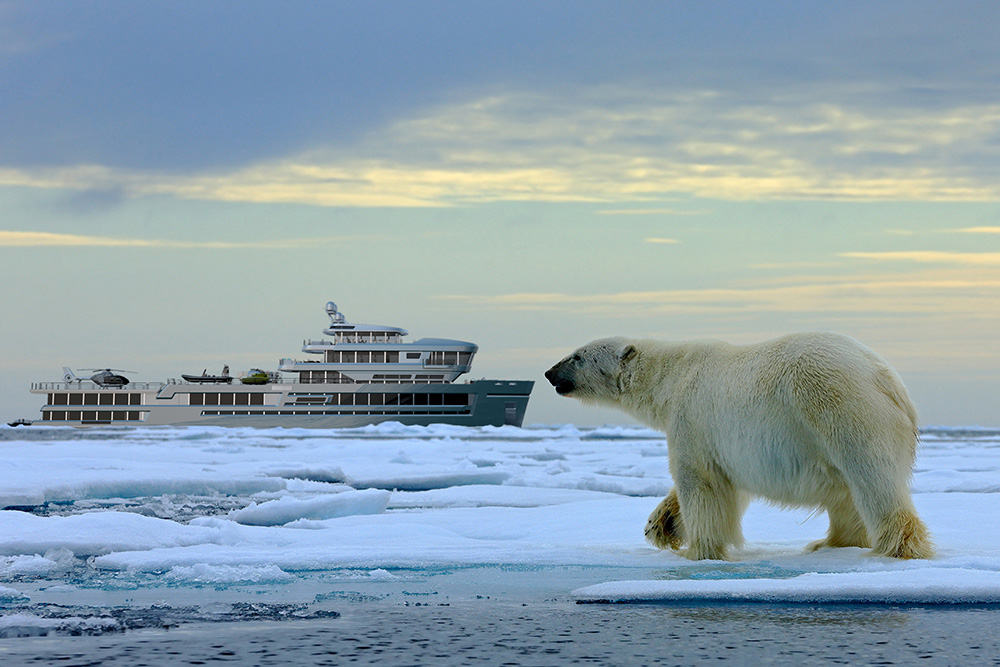 "Mystique is for the world traveler not limited by space or location. Someone with an extreme and adventurous lifestyle who loves to entertain new ideas, new friends, and new destinations and – above all- new experiences." (Robb Report Ultimate Gift Guide, Dec 2017)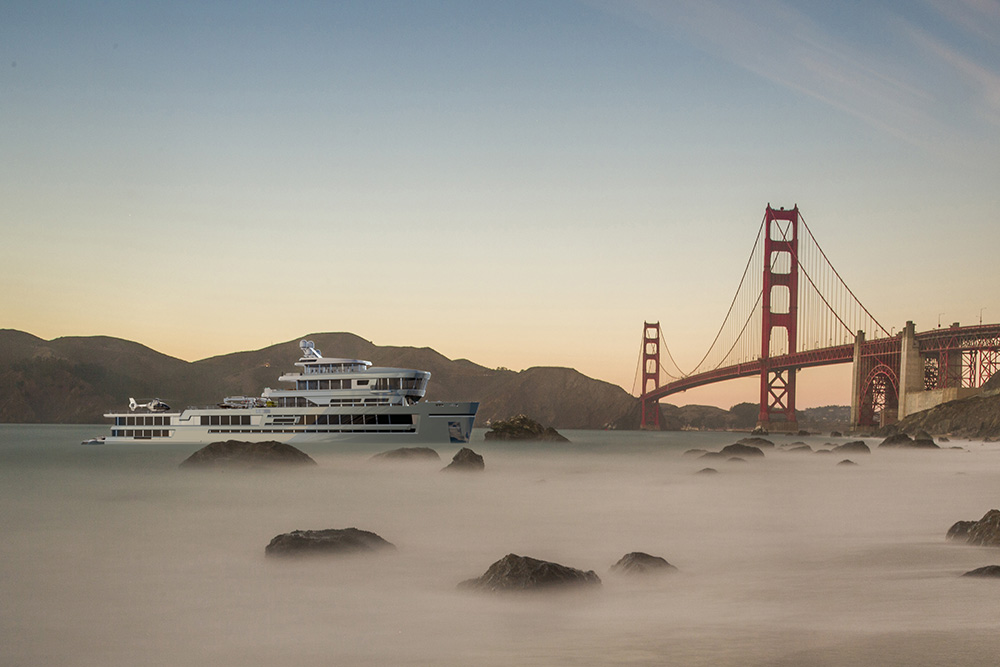 She features 6 guests suites and a large owner suite located on its own private deck. The 14 guests are taken care of by a crew of 25 for the ultimate experience. 
Mystique features an incredibly vast array of toys and tender, thanks to a wide dedicated space amid-ship. In the current design, the yacht is equipped with an Icon Aircraft, a Triton submarine, sailing catamarans, an interceptor, jet skis, limousine tender, a luxury tender and a dive boat. The helicopter landing pad is converted into an outdoor space while not in use and is ideal to host large gathering and events. This spaces can also be converted in a basketball court.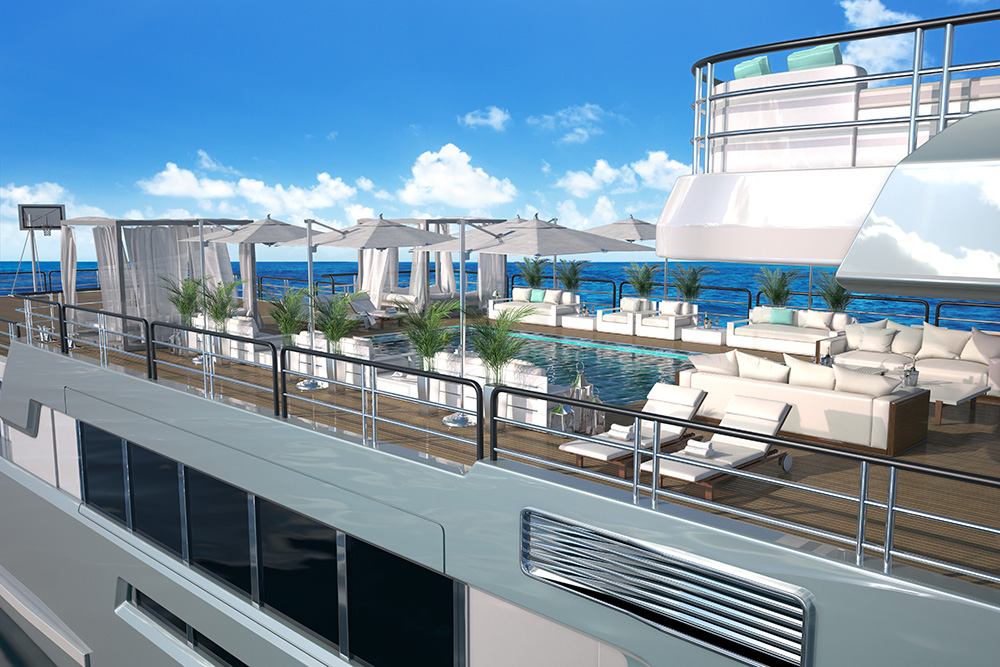 The design team assures that it is possible to include an enclosed helicopter garage, surrounded by a beach club, a sinkable pool transforming into a tender store and an OceanFram. Among the more "standard" features the yacht includes a jacuzzi, guest gym & spa, multiple cocktail lounges and entertainment area.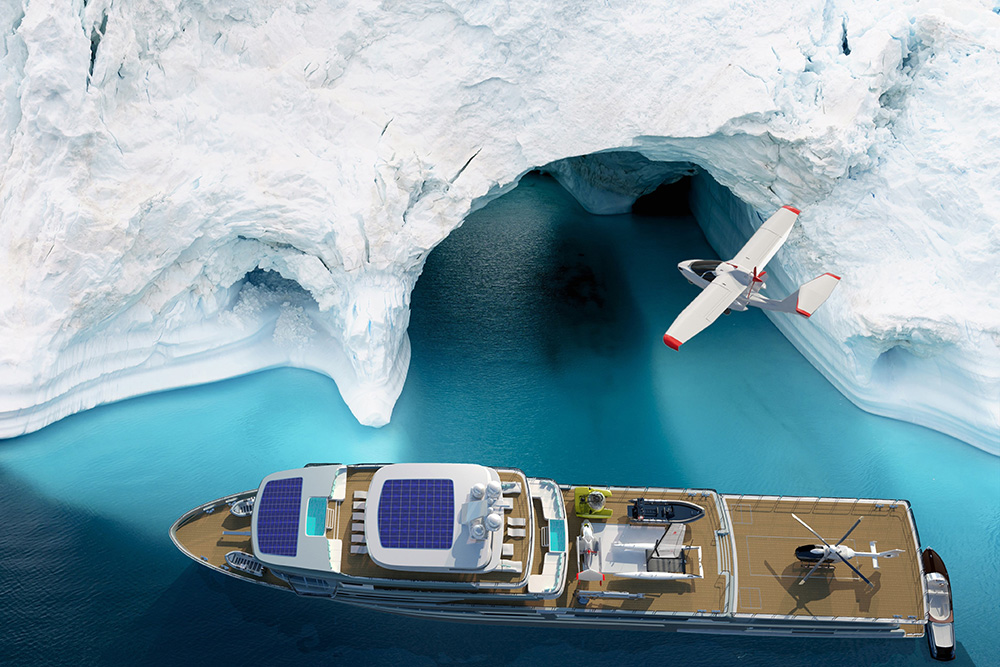 Contact exploration specialist Alex Clarke for more information: