Author: Seattle Yacht Broker Byron Shirley
Here at Denison, we don't just help sell and buy boats, we live the boating lifestyle as well. Here are some of the very best toys out there for boaters like us. Post pictures of your fun times on our Instagram or Twitter accounts with these cool boating toys!
1. DJI Phantom 4 Pro V2 Drone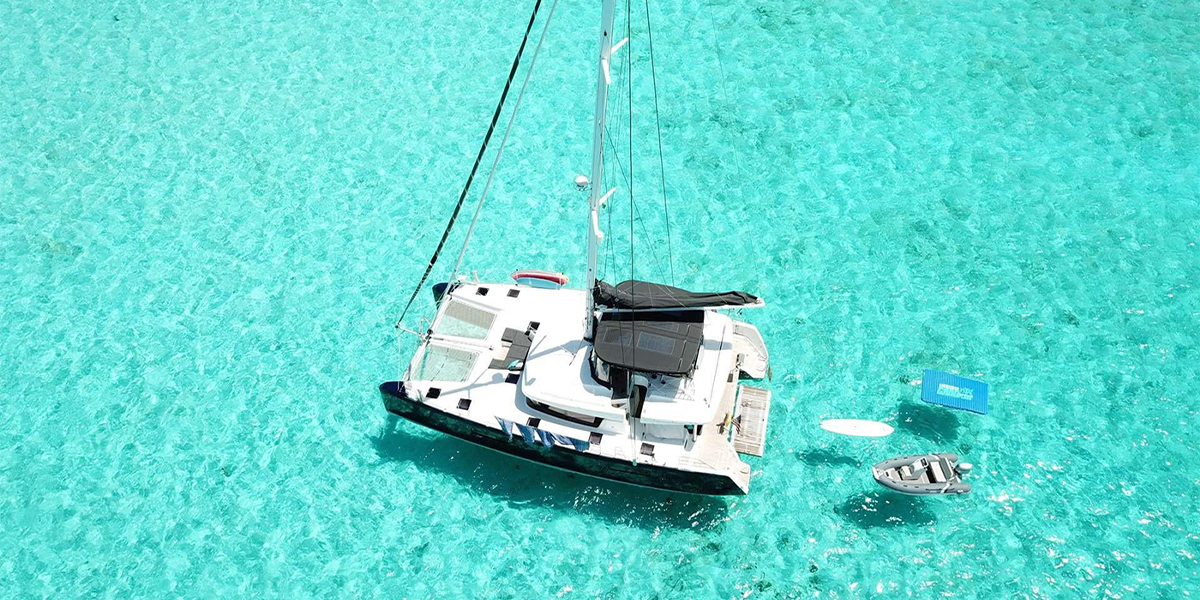 Featuring a 1-inch CMOS sensor that can shoot 4K/60fps videos and 20MP photos, the Phantom 4 Pro V2 grants filmmakers creative freedom. The transmission system ensures stable connectivity and reliability while five directions of obstacle sensing ensure additional safety. A dedicated remote control with built-in screen grants even greater precision and control. The Phantom 4 Pro V2 is a complete aerial imaging solution, designed for the professional creator. For boaters, you can check the mast for problems, look ahead for reefs, or spot fish using this toy for your boat.
2. MAKO Slingshot Jet Surfboard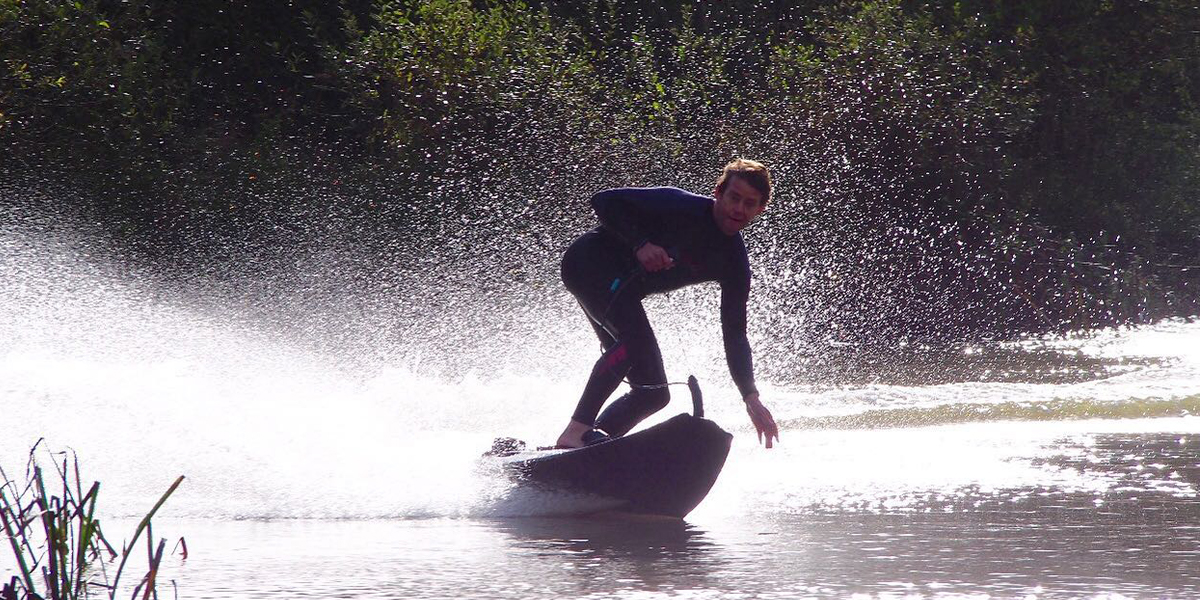 The Slingshot Jet Surfboard is easy to use and fun to ride. This is the most playful, compact, and a lightweight motorized surfboard that's suitable for all skill levels. It's balanced to provide stability and control to create an unforgettable powered surfing experience. The Slingshot Jet Surfboard is the perfect toy to help you explore more the surrounding area of your anchored yacht.
3. Nautibuoy Voyager C-Dock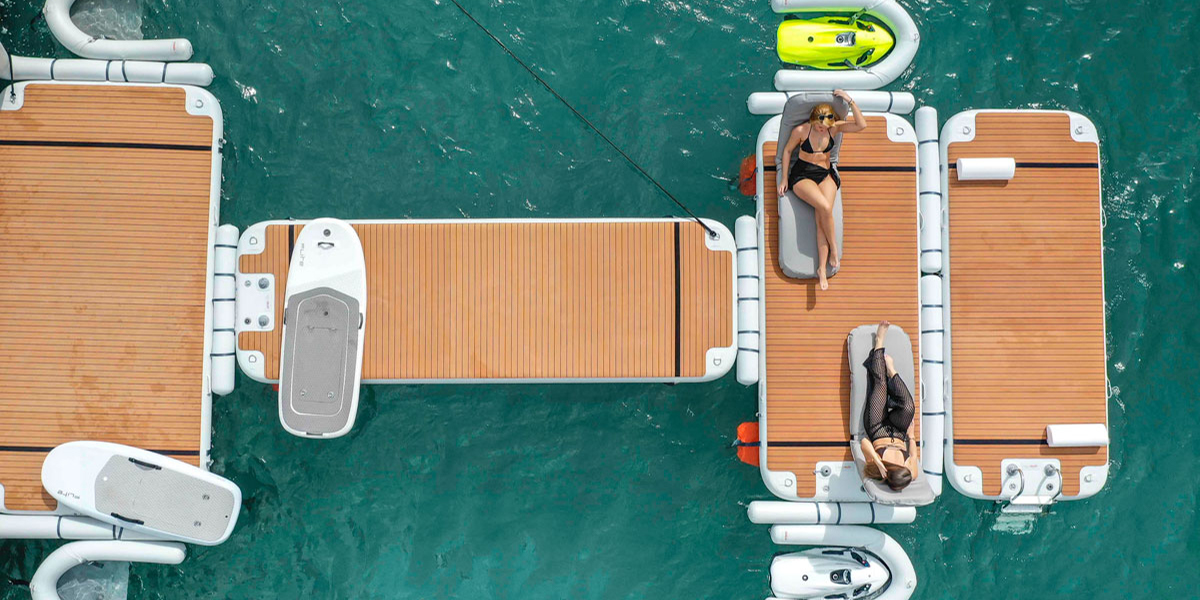 The C-Dock alleviates the need for the repetitive lifting of Seabobs from the water. It's a simple design that allows you to dock the toys while you take a lunch break. Contained within the C-Dock in a controlled environment, the Seabob controls are easier to get comfortable with It's a great toy for beginners to practice their skills with the Seabob and get a better understanding of the controls.
4. Snorkel Dive for Two: Floating Dive Compressor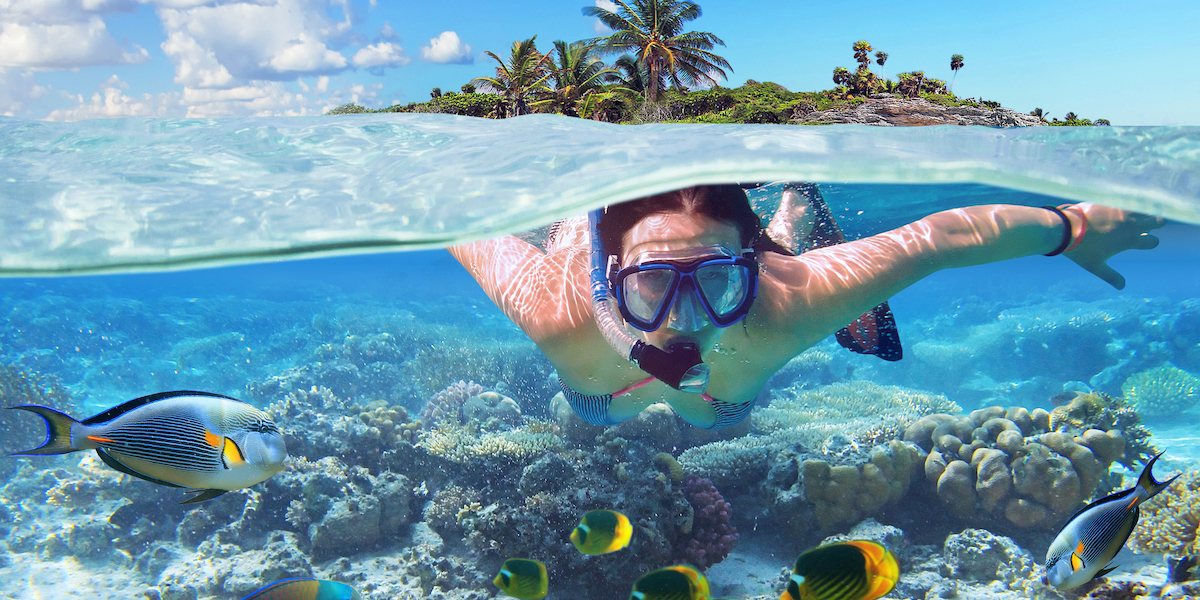 Here's the simplest way to go snorkeling and enjoy more than a long breath's time down underwater—this "electric snorkel" by Sea Breathe will let you dive down 25 feet for up to 60 minutes! No scuba tanks, it's powered by a 12-volt sealed battery which floats above you. Easily switches from 2 to one person dive with more battery length.
5. Aqua Log by Rave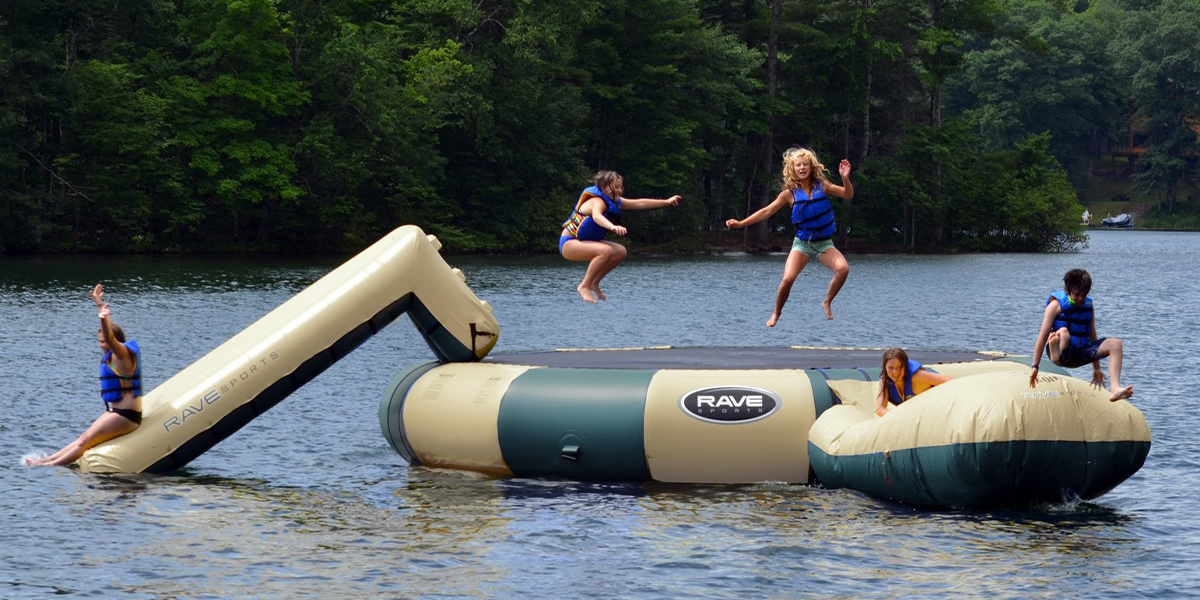 Because we had to include one of these awesome on the water inflatable sets, the Rave Aqua Log is our favorite. Combines a trampoline, a launcher cushion, and a log (don't fall in!), these durable sets offer plenty of fun for your weekend getaway on the water.
6. Dragonfly Sonar/Chartplotter by Raymarine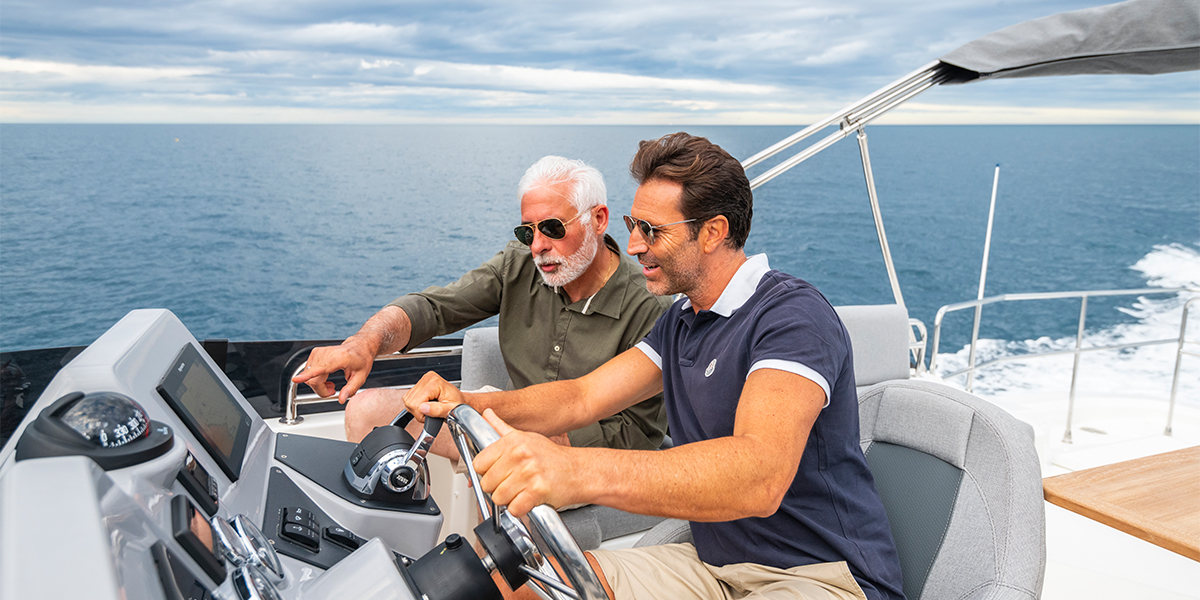 Another very nice Chartplotter from Raymarine, what makes these small units (displays from 5.7" to 7") a really cool toy is the amazing sonar with "CHIRP DownVision" technology — that's fancy talk for "I can see everything underwater like it's a photograph." Track fish, scour the bottom, and maybe find some awesome new wrecks!
7. H.B.R.C. Open Ocean 70 Remote Controlled Sailboat
Not your typical pond racer! Designed after the famous Volvo Ocean Race 70-footers that have been circling the world, these remote-controlled sailing machines are designed for real performance. Best of all, you get to have your sails designed by Ullman sails custom — you choose the material.