Since being established in 2010 Cantiere delle Marche has successfully & consistently sold a new construction project every 3 months. 
With a full order book stretching out as far as 2017 the yard is financially secure and continues to succeed with a growing reputation of building the highest quality explorer yachts in the world. 
Attached you will find a copy of the 'CDM_order_book' showing exactly what was delivered each year dating back to 2010.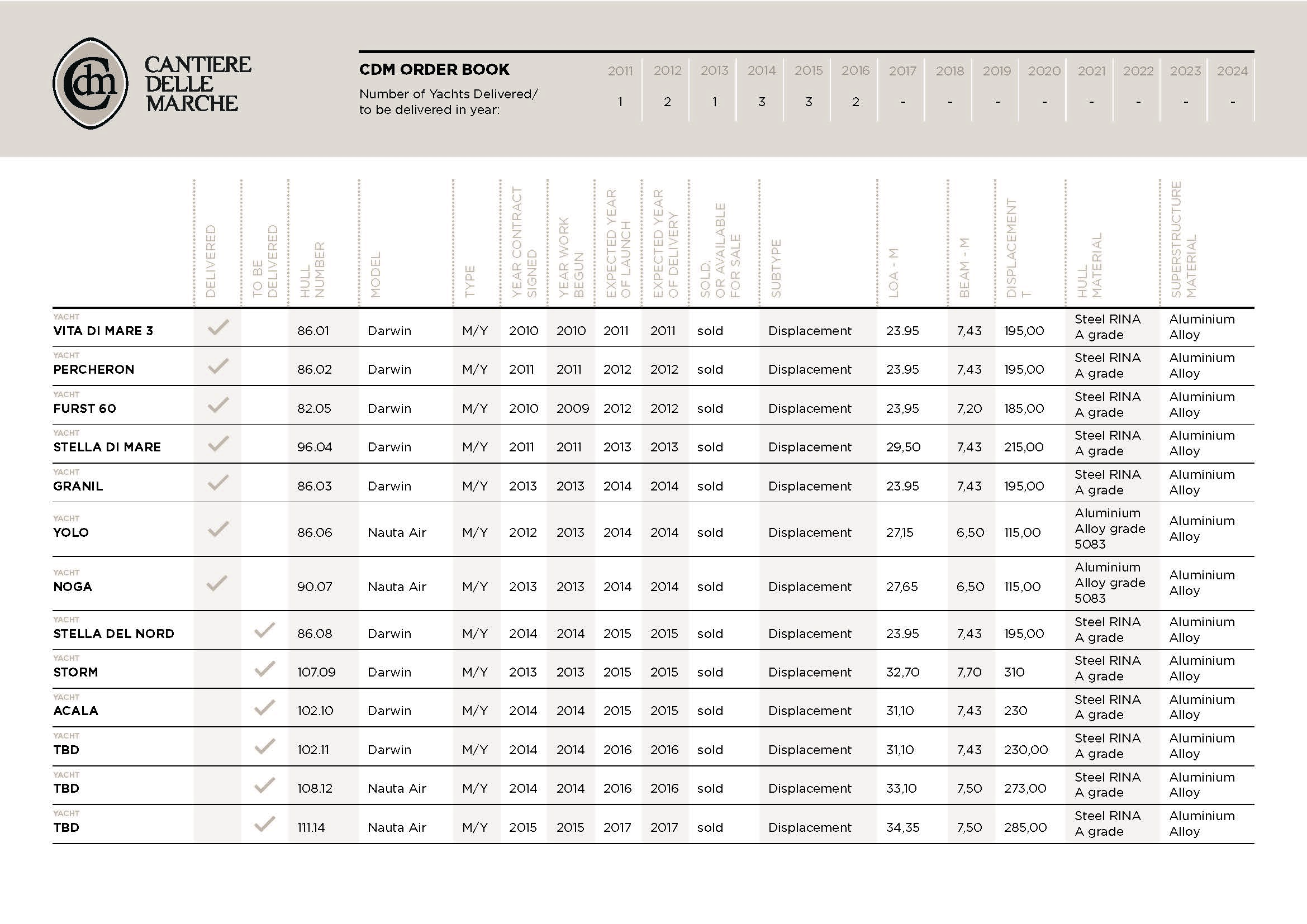 The first 5 yachts delivered by the yard were from the Darwin series of which 4 were the 'Darwin 86' which continues to be the most popular yacht built by CdM. Steel hull, full displacement, long range, over engineered explorer yachts describes the Darwin line. 
To appeal to a broader audience & to attract new clientele CdM introduced the 'Nauta Air' line created by renown naval architects Nauta Yachts who are responsible for the design of the largest private yacht in the world, Azzam. 
Repeat clients have requested larger yachts which has culminated to the recent launch of the Darwin 107 this past month, the largest yacht ever built by the yard, & construction has started on the Nauta Air 111' which is slated for a 2017 delivery.
Exciting times for a relatively new shipyard that continues to improve, yet remain close to its roots as a boutique, family run business focusing on quality & superior customer service. 
Denison Super Yacht Division is proud to be the exclusive North American dealer for Cantiere delle Marche – www.cantieredellemarche.us