The Hatteras M90 Panacera Motoryacht's LOA may be under 100 feet, but she was designed to combat the heavy wave of European builders who've developed a reputation for colossal launches. In fact, Robb Report recently noted that the M90 places Hatteras in rather solid company, beside even the most cutting-edge, top-pedigree builders. 
One particularly interesting feature is her country kitchen. With impressive 9′ ceilings and bright natural lighting, this space evokes an incredibly modern, stylish feel and is a great spot for dining or socializing while underway.
Hatteras's interior designer Cullen Moser previously said that a strong emphasis was placed on maximizing the amount of natural light offered by the M90, which can be seen best through the floor-to-ceiling windows and large fold-down balcony inside her salon. The galley also features a huge skylight, allowing the sunshine to simply flood the room.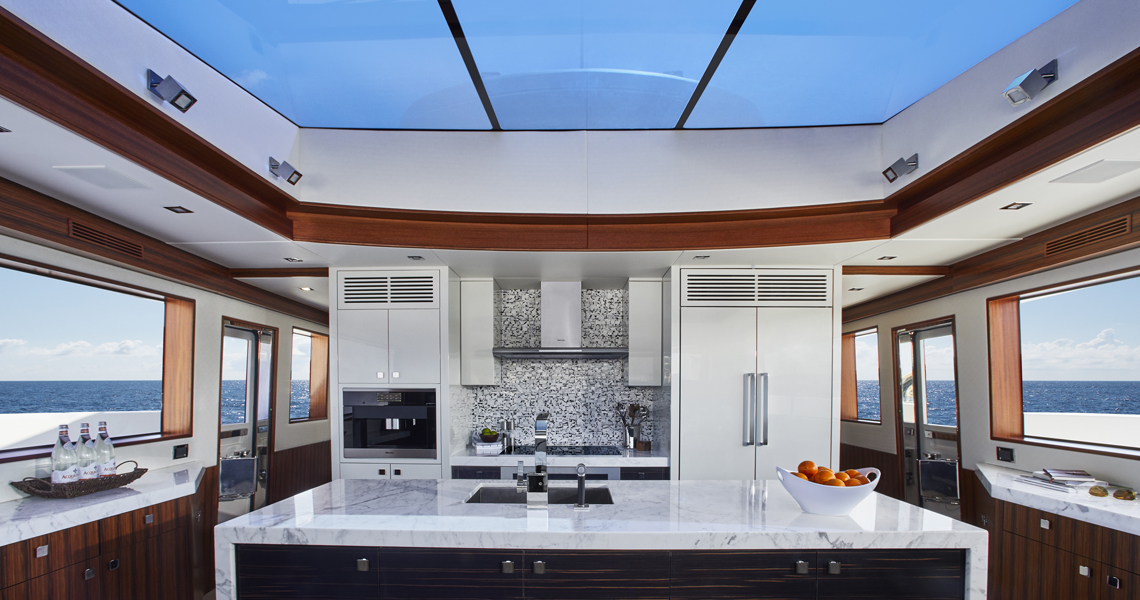 To read more about exactly why Robb Report named the M90 Best of the Best, check out the luxury-lifestyle magazine's full take here. Or, if you'd like to know why the M90 is regarded as one of the most attractive interiors of any recent American launch, read more from the Robb Report here.