Denison Yachting announces the sale of NECKER BELLE, a 105′ CNM Catamaran 2003 located in the British Virgin Islands, thanks to Denison yacht brokers David Johnson and Tom Houtenbrink.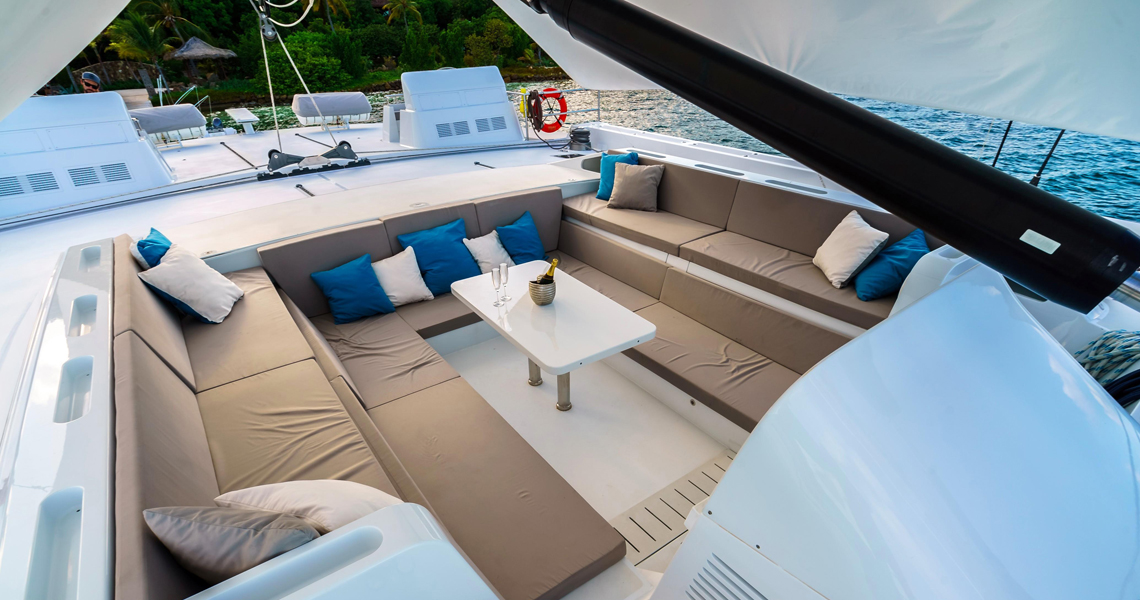 At the time of her launch, she was the largest performance sailing catamaran ever built, receiving a major refit in 2009 that completely updated her interior, added a fourth stateroom, and achieved more exterior deck space. In addition, she's continuously been upgraded over the last few years, including the installation of her new CAT C7 main engines. NECKER BELLE also combines unrivaled sailing with beach-club styling to create a versatile living arrangement that can accommodate up to 10 guests.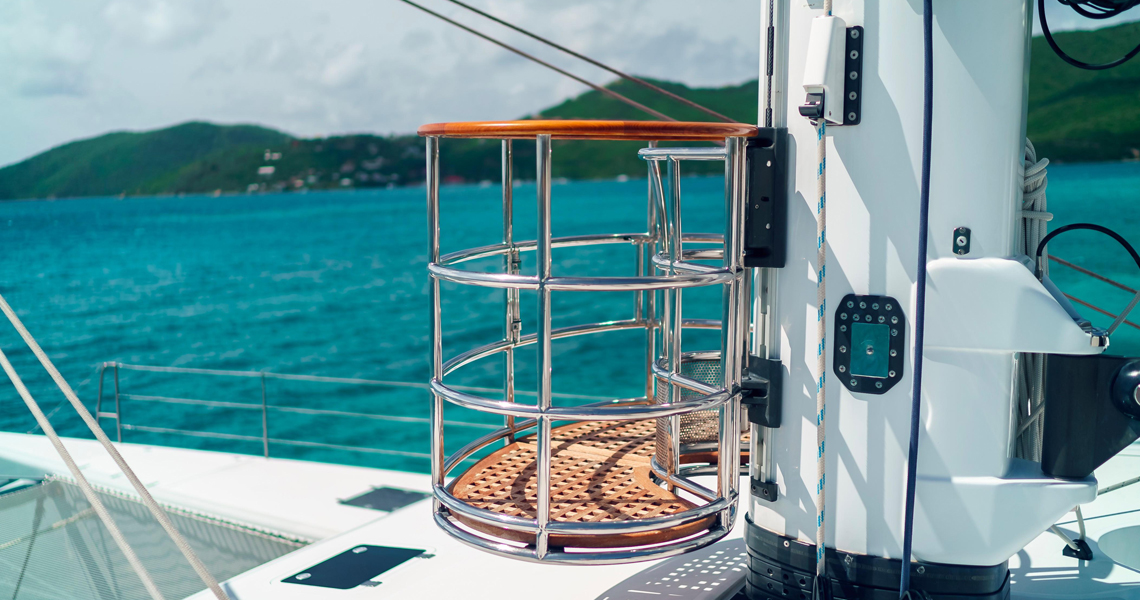 Her bow features an extremely spacious, fully functional trampoline as well as a diving board, just in case your passengers are short on entertainment. She also offers scuba diving equipment and Sea-Doo underwater scooters to make exploring those vibrant, pristine reefs exciting and memorable. One of NECKER BELLE's most unique features is a crow's nest that lifts guests up to the top of the mast, offering a vantage point for unbeatable views. With a nearly 50′ beam, she truly is a masterpiece on the water.
Nice work, David and Tom!