The following article about Denison Yacht Broker Gregg Somerville appears on Hotrod.com. "This car has really bought us a lot of good time and it has been an amazing process," Gregg told Hotrod.com about the project. "Whether we're in the shop tinkering around, whether we're going to shows together, or cruising the car, it's something that we do together and I really cherish every minute."
By Brian Lohnes
Gregg and Grant Somerville have taken a nice 1968 Coronet and transformed it into a beautiful beast.
The state of Florida is filled with lots of sun, lots of beautiful weather, and loads of cool cars. In that respect it can be kind of tough to stand out from the crowd, right?
After all, when any of us builds a project we want to do it in a way that sets us apart from the crowd. Whether we outwardly say it or not, we want our stuff be the recognized because it is so clean, because it is so mean, or because it is just different than anything else, right? There are enough belly button cars out there that falling into line is easy.
Thankfully, Gregg and Grant Somerville completely understand this train of thought and that's how they came to create the awesome 1968 Coronet you see before you. No, this was not a father-and-son project that was planned from birth, but one that was a long time coming and has borne more fruit than either Gregg (dad) or Grant (son) could have likely ever imagined.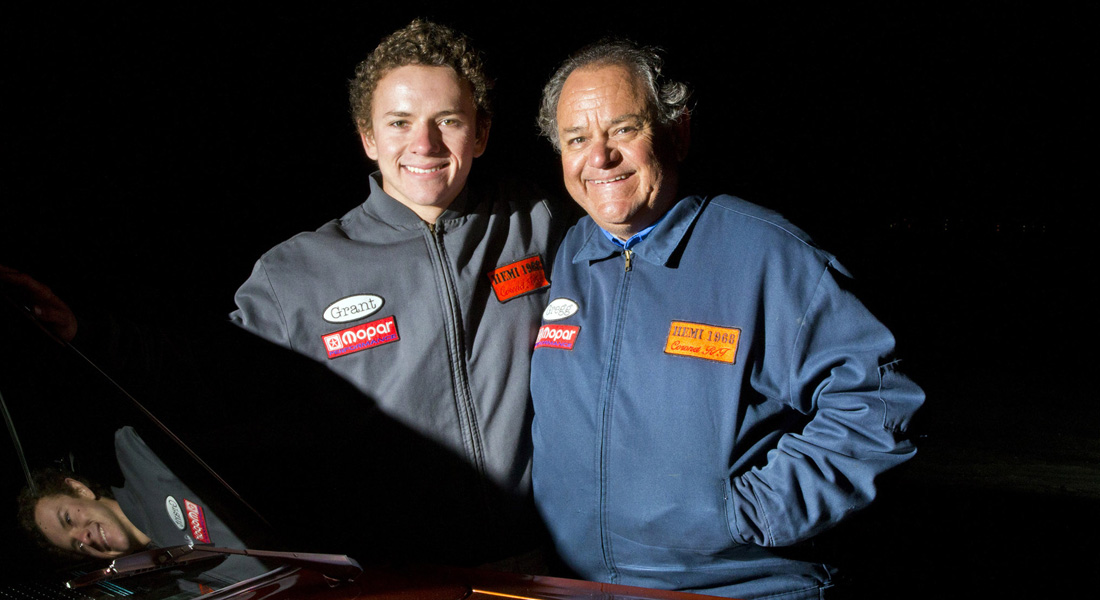 Stories like this always have deep roots and in this case those roots sprouted with Gregg Somerville when he was a kid. "I was that kid that could identify the various muscle cars by the way they sounded," Gregg said with a laugh. "I grew up around guys who loved drag racing and muscle cars and it rubbed off on me. I drag raced a Chevelle all the way through college and still spend time at the track today."
While he enjoyed his Chevelle, there was another guy that had a larger impact on him. "There was a guy around when I was a kid who had a Super Bee and just the sound of that car would make my arm hair stand up," Gregg explained. "To this day there was something about that Mopar sound that connected with me."
For reasons genetic or otherwise, Gregg's son Grant has loved old cars since he was old enough to peer out a window and see them. "It is pretty amazing to say but he has always had this knack for old cars," Gregg said.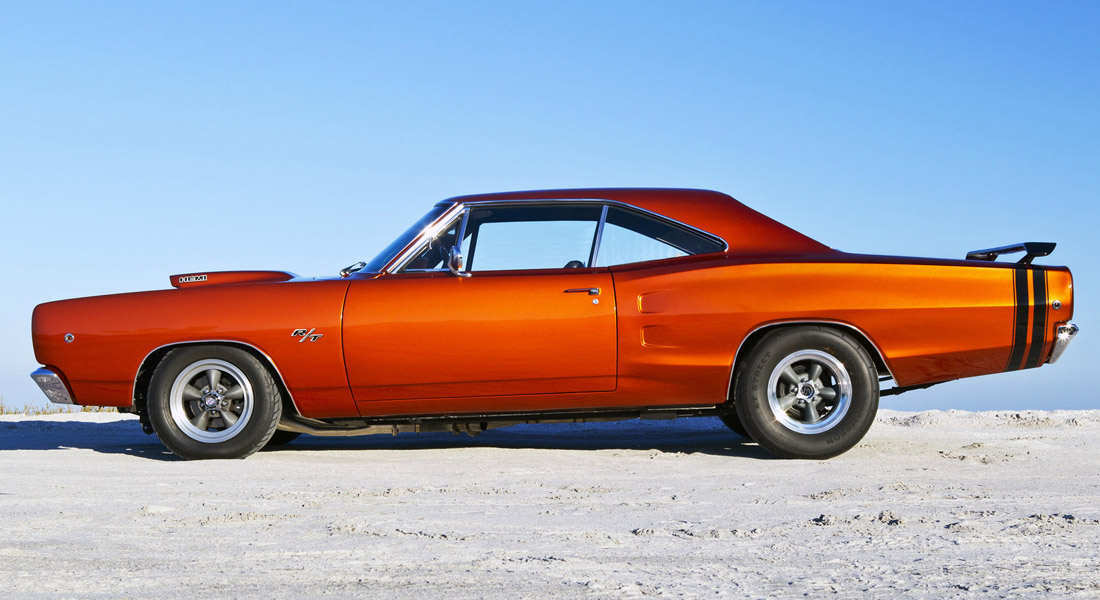 "He'd be four or five years old and telling me to look at cars passing by or on the side of the road. When I had saved some money and he was old enough, this was something that we had talked about going after together and doing. Getting our hands on a car that we could do our way. That's how this all got started."
The real start of this father/son love affair with a 1968 Coronet started at the world famous Daytona Turkey Rod Run which is held at Daytona International Speedway. Among those thousands of cars are hundreds and hundreds for sale in a massive car corral.
Back when Grant was 14 years old he and Gregg attended the event with cash in hand, looking for the right car for them. They walked into the facility and the first car they saw was a 1968 Coronet, and while they liked it they decided to keep on shopping.
"We were leaving for the afternoon kind of disappointed that we did not find anything when we ran into the guy selling the Coronet again," Gregg said. "The guy talked us into taking it for a ride and as we were cruising around I looked at Grant and we both kind of realized at the same moment that this was the car, so we bought it."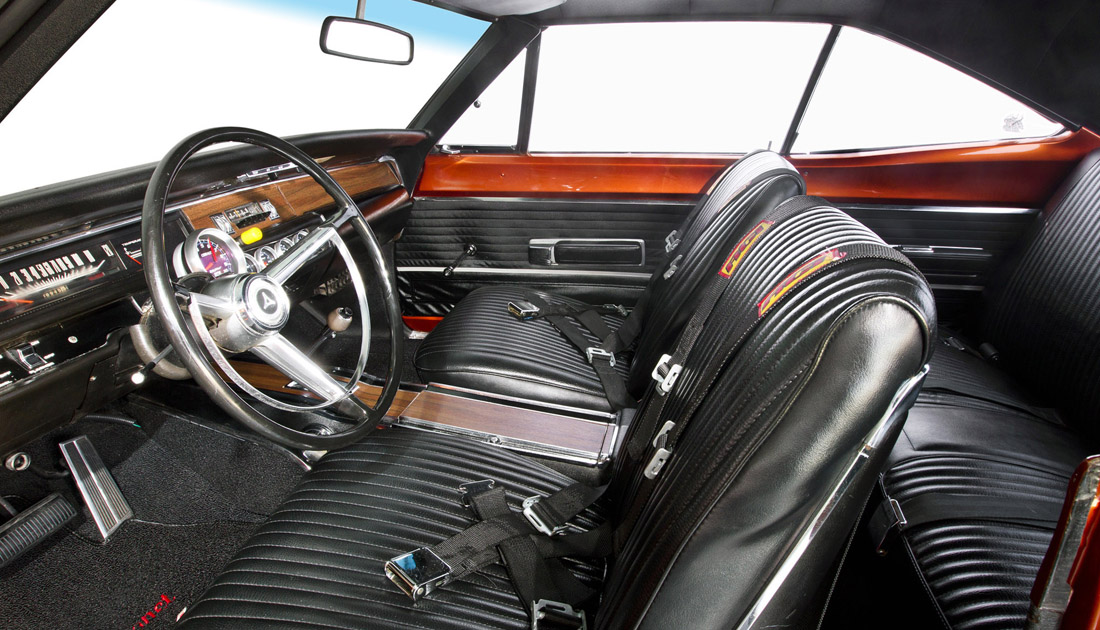 "The car was an original 383 car and it had a kind of tired 440 in it when we bought it," Gregg said. "The paint was OK but there were signs that we'd need to get into some body work, and generally speaking the car just needed help. It was a perfect project car because the whole thing was there and it was a ripe candidate to be improved upon."
The body was taken down to bare metal, the interior gutted, and the full scope of what needed to be done was seen. "There were rust issues in a few areas of the car and it was pretty wild to see how much steel was cut out of the car and replaced," Gregg remembered.
Gregg and Grant wanted to do this car once, and do this car right. By that logic there was only one possible engine to power it: an Elephant. That being said, there are tons of options to choose from these days. Build one from scratch? Go with a crate engine? A stock displacement mill? A stroker?
Working with John Howard at 21st Century Automotive on the mechanical end of the car, Gregg nearly had Howard screw him together an engine but after doing a bunch of research he found another option. "I really wanted a powerful Hemi in this car because after all, when I was a kid I could not afford this stuff and when you are building a dream car, you want to go all out," Gregg said with a laugh. "I found Indy Cylinder Head and had a few long conversations with Russ Flagle and ended up with one of their Legend 526 Hemi crate engines."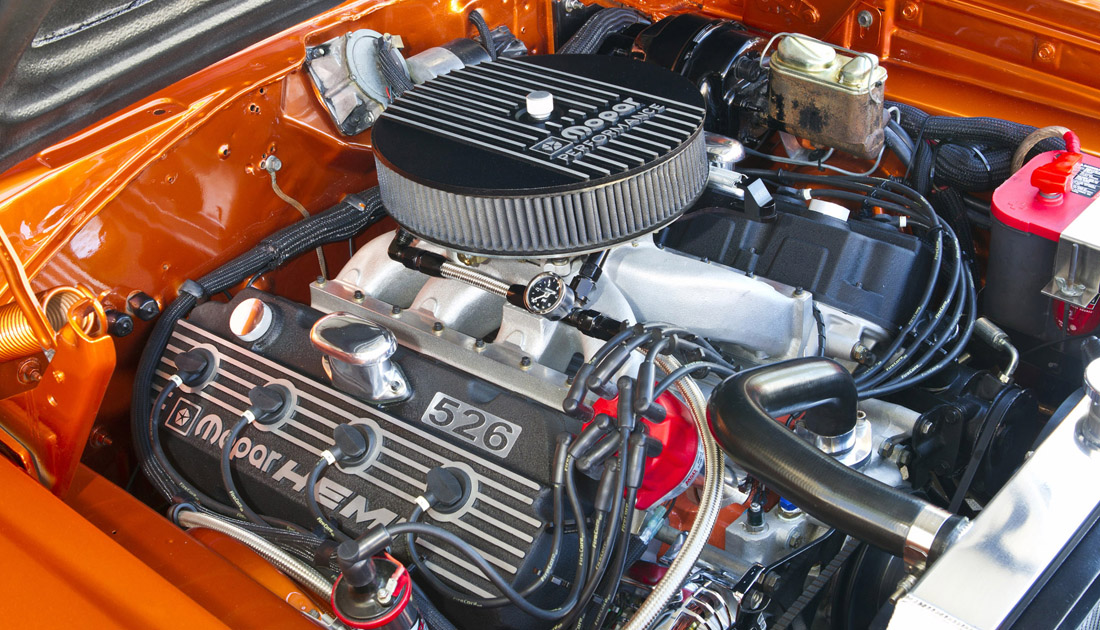 Indy has been around a long time and Gregg had a story he wanted to share about the company and their customer service. "I had the engine in the car for about a year, there was a mechanical problem and Russ took care of us like we were family," Gregg said.
"I shipped him the engine back, he took it apart, inspected everything, and kept his word on the repairs. I have had the engine back in the car ever since and it has run like a top. The thing is a total animal and I'm very happy I went in the direction I did with the power plant."
With 650-plus horsepower on tap and nearly 630 lb-ft of torque, you are probably wondering what the car runs in the quarter mile with its built 727 Torqueflite transmission. The answer is that the car runs in the high 10-second bracket, having reeled off a bunch of 10.90 passes at Bradenton Motorsports Park in its life.
The car is a cruiser and boulevard bruiser more than a drag strip warrior, hence the fact that it does not have a roll bar in it. As we all know, they look cool but can get annoying on the street. This car has made its hero passes and it'll stick to space shuttle launch burnouts for the foreseeable future.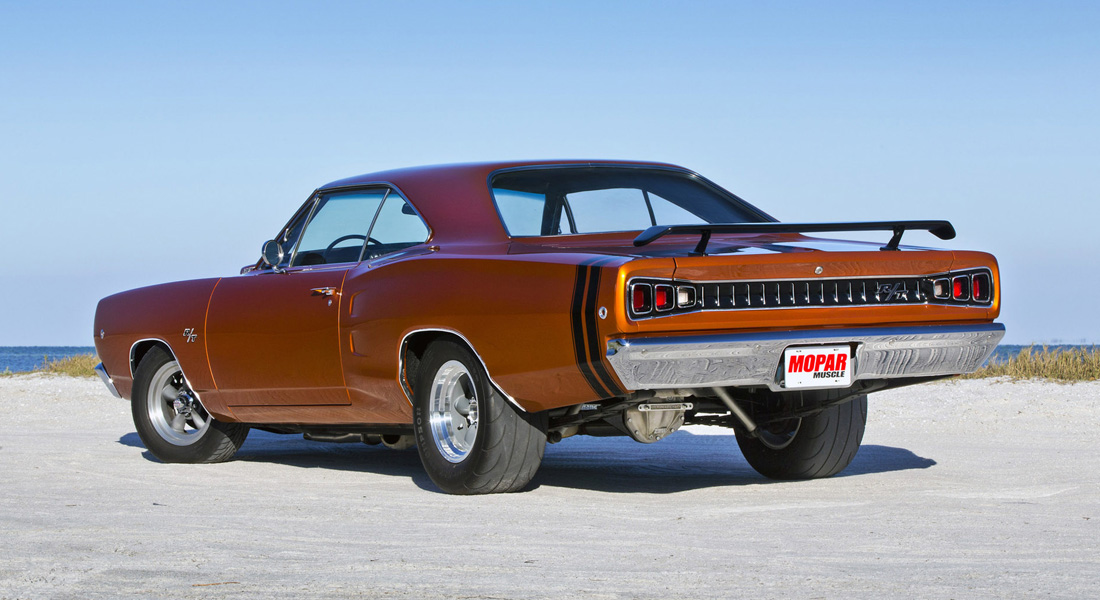 The coolest part of this car isn't the Hemi, it isn't the paint, and it isn't the fact that it can burn the tires for a city block or run 10s. The coolest thing is the multi-generational connection it has forged between Gregg and Grant.
"This is a car he will have for the rest of his life," Gregg said. "I let him drive it to his prom and he did not wreck it, so he passed that test recently." That little kid who loved looking at old cars is going to be attending school in the fall to become a mechanical engineer at the University of Central Florida.
The little guy who grew up listening to muscle cars and identifying them as they rolled by has officially passed the bug onto his son and he's done so in a way that will keep that young man occupied and enthralled for the rest of his days.
FAST FACTS
1968 Dodge Coronet R/T
Gregg & Grant Somerville; Bradenton, Florida
ENGINE
Type: Indy 526ci "Legend 526" hemi
Bore x stroke: 4.31(bore) x 4.50(stroke), 526ci
Block: Mopar Performance Siamesed iron block
Rotating assembly: Eagle 4340 crank, Eagle H-beam rods, Diamond pistons
Cylinder heads: Indy 426-SR aluminum heads
Camshaft: Comp 305H Magnum camshaft, .560-/.543-inch lift, 305 degrees duration
Valvetrain: stainless valves, Indy 426-27 rockers, Comp 0.80-inch wall pushrods, Milodon timing set
Induction: Indy single-plane intake manifold, Holley 850cfm carb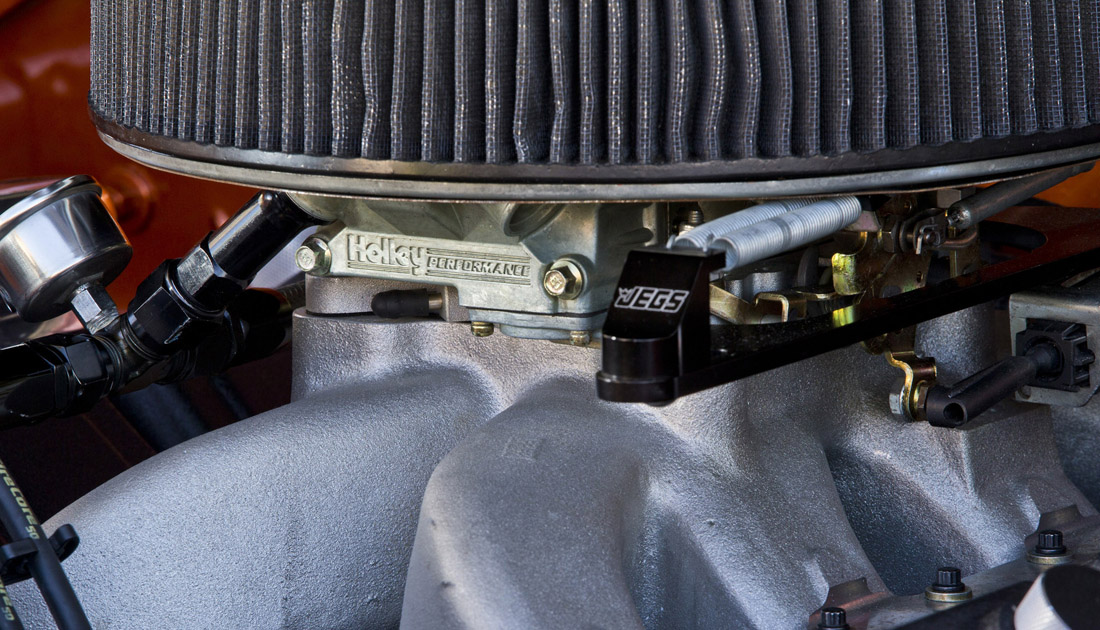 Fuel system: mechanical factory-style fuel pump
Exhaust: TTI Headers, full dual exhaust with Magnaflow mufflers and Doug's electronic exhaust cutouts
Ignition: MSD 6AL box, MSD Blaster ignition coil, MSD billet distributor
Oiling system: Milodon oil pan, wet-sump factory-style oiling system
Cooling: Be Cool aluminum radiator, aluminum mechanical water pump
Fuel: gasoline
Output: 655 hp & 627 lb-ft as dyno tested
Engine built by: Indy Cylinder Head
Best e.t.: 10.90 in the quarter mile
DRIVETRAIN
Transmission: Chrysler 727 Torqueflite automatic, 3,000-stall Turbo Action converter by 21st century Automotive, trans equipped with Jeg's transmission cooler
Driveshaft: custom steel driveshaft
Rearend: Strange Engineering Dana 60 equipped with Strange locking differential and 3.55 gears
CHASSIS
Front suspension: Hotchkis front spindles and sway bar, Hotchkis torsion bars, Hotchkis spring and shock package as well
Rear suspension: stock-style shocks with leaf springs
Steering: Steer and Gear rebuilt steering box
Brakes: front brake Jeg's disc conversation, rear brakes drum style
Chassis: Hemi K-member swap, frame connectors added, torsion boxes added,
Race-style pinion snubber added
PAINT & INTERIOR
Color: 1968 Triumph motorcycle company Coppertone with heavy pearl added,
custom air brushing added
Painter: B&B Autobody (Sarasota, Fla), Airbrushing by "Dr. J"
Interior: Factory-style interior with addition of Auto Meter gauges to monitor engine
WHEELS & TIRES
Wheels: 15-inch American Racing Torq Thrust wheels (narrow in the front, wide in the rear)
Tires: Mickey Thompson Sportsman S/R front tires, 295/55R15 Mickey Thompson drag radials in rear
Special thanks: Gregg wants to thank everyone that contributed to the project, especially John Howard at 21st Century Automotive, Indy Cylinder Heads, B&B Autobody, his son Grant, and Dr. J who nailed the paint look he was shooting for.