Hatteras Yachts introduced the new M90 Panacera during a private ceremony in North Carolina this weekend.
Denison Yacht Broker Peter Quintal attended the ceremony and provided us with these photos. "It has so much volume, to get the same amount of space on a European yacht, you would need a 105-foot yacht," said Peter, who works in Denison's Fort Lauderdale office.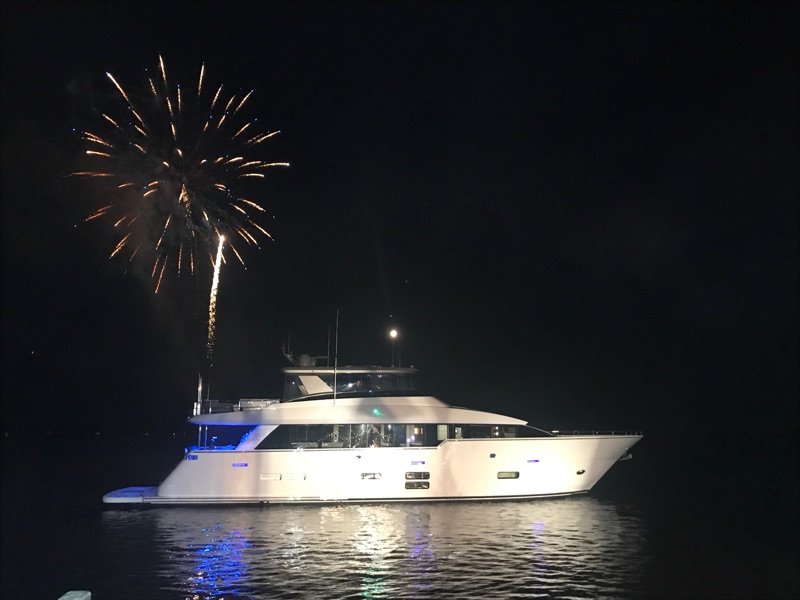 Breakthrough design ushers in a breathtaking experience aboard the all-new Hatteras M90. The latest model to enter the Hatteras fleet, this stunning open-concept features a crisp, light-filled interior that strikes a perfect balance of dramatic form and ingenious function. The M90 incorporates an inspiring range of global design influences to create new uses of living, dining and entertaining spaces.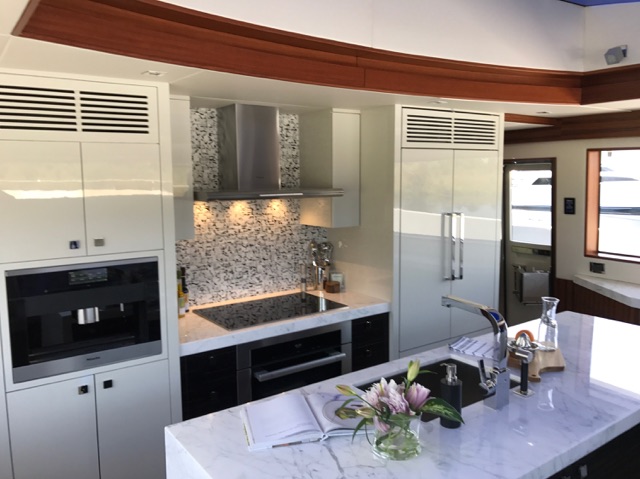 Distinctive features include signature skylights as well as a sweeping staircase to the expansive bridge. An amazing play is created between the interior and exterior spaces, which include a modular bar on the aft deck and ample lounging space on the side decks and bow. The impact of the massive 22'6″ beam is felt throughout, including in the four luxurious staterooms.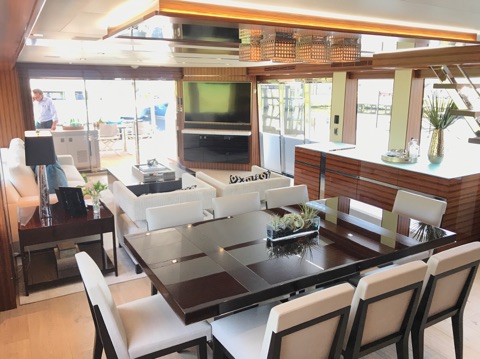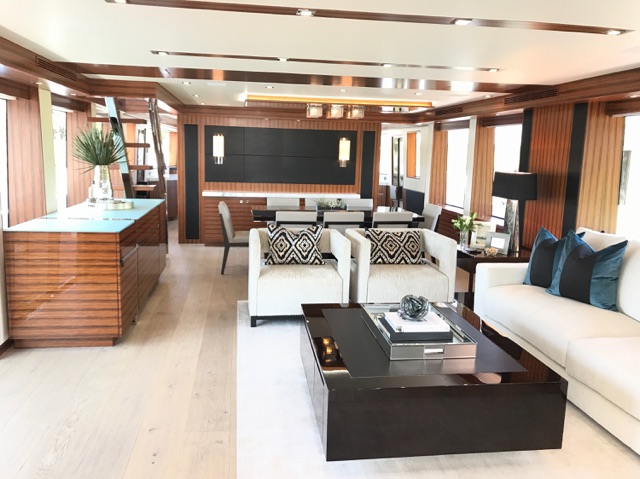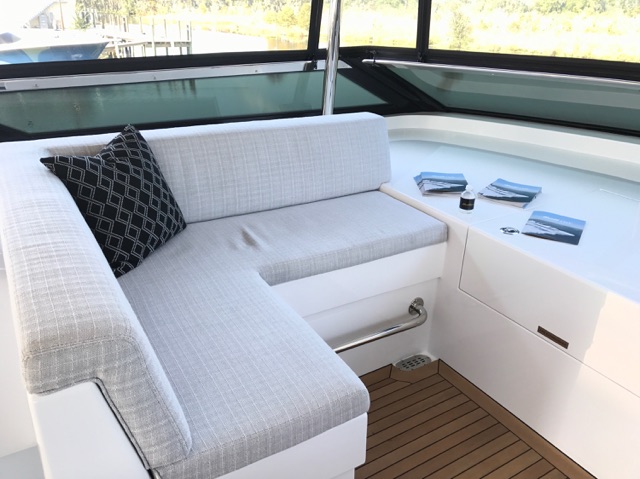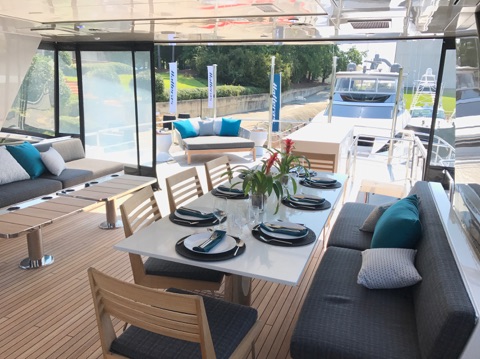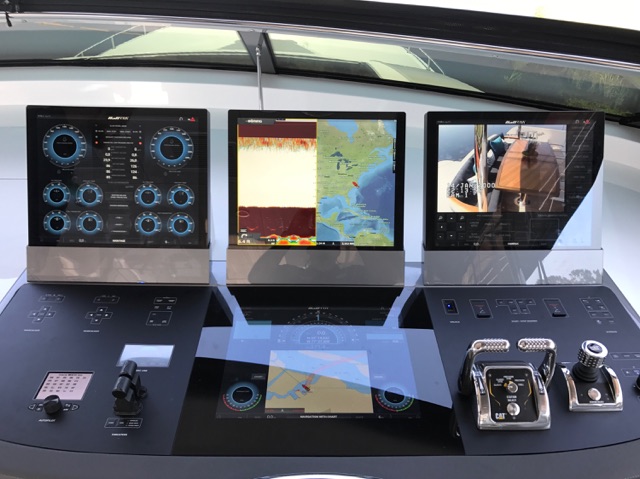 Discover other Hatteras Yachts for sale here.
For more information please contact Peter: