Denison was a proud sponsor of the Toys for Tots exotic car rally last weekend here in South Florida. The charity gathered the owners of over 475 supercars, from vintage Porsches to brand new Paganis. Each car had to purchase $100 worth of gifts for underprivileged kids in order to enter the rally.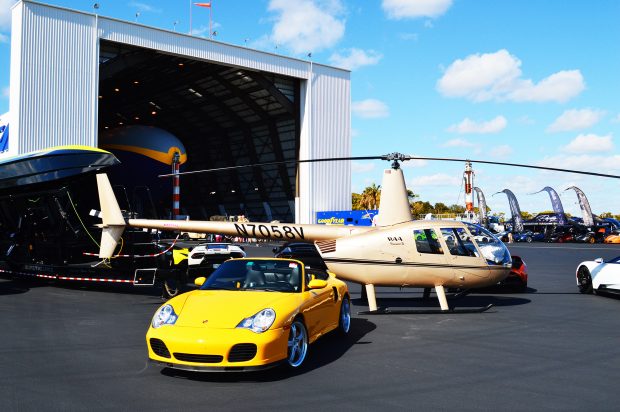 A lunch was held at the Goodyear Zeppelin hangar in Pompano Beach, where these photos were taken. During the lunch, sponsors were auctioning very exclusive experiences, from a trip to the NASA runway with your own car to a cruise aboard a superyacht. The revenue from the auction is of course then donated to Toys for Tots.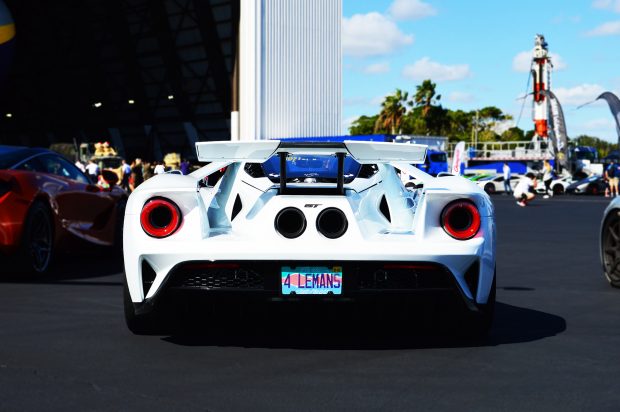 The highest bid was for a cruise aboard a brand new $10 million Hatteras 90′, offered by Denison Yachting, which was proud to donate a total of $6,100 to Toys for Tots. 
"This is the 5th year that Denison Yachting has sponsored the Toys for Tots Exotic Car Rally, and each year it keeps getting better. We are especially grateful for Hatteras, who donated a 4-hour cruise onboard the new M90 Panacera," said Denison Superyacht Broker Alex Clarke.
"Over $75,000 cash was raised, and with over 350 cars each carrying $100 worth of toys, it was a huge success. Great people, amazing cars coming together for a great charity. This is what the holiday season is all about," said Alex.