It's been a telling start to the first quarter of 2018 in the yachting industry, with the numbers showing a slight decrease in sold yachts – as sales were down 5 percent overall. 
The tally of yachts sold took the biggest jump in the Southeast market, where sales were up almost 3 percent from 2018's fourth quarter. The Gulf Coast shared a similar increase, with sales also climbing close to 3 percent, while the Midwest barely eked out a 1 percent rise and West Coast markets fell a bit behind, dropping about a quarter percent – since the end of 2018.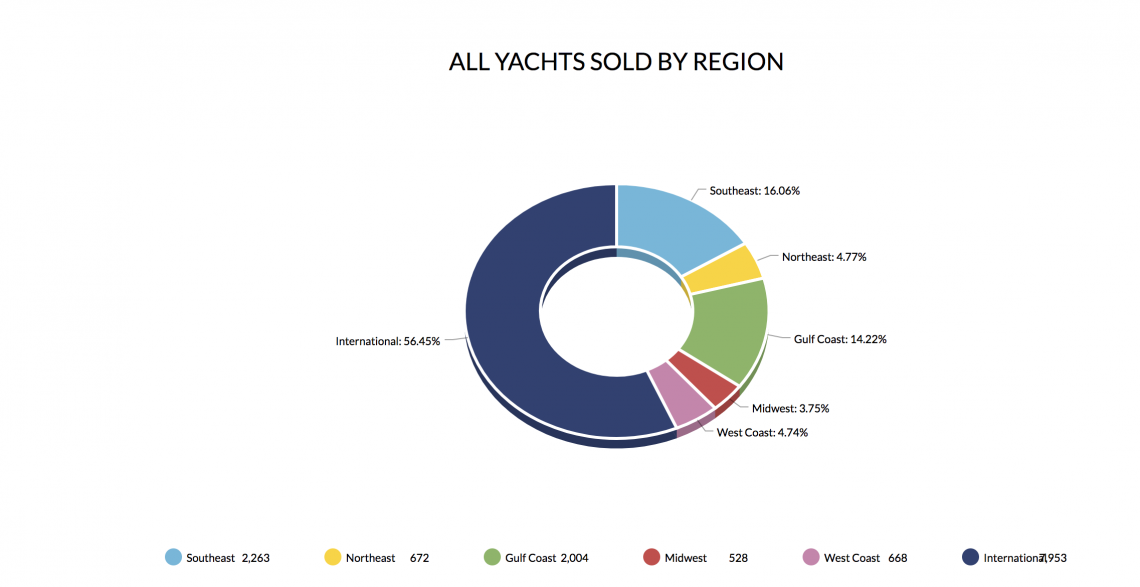 The international market faired differently, with more than a 2 percent increase. But even if 2018 has gotten off to a bit of a rocky start, Denison is pleased to report strong sales for the first quarter of this year.
"While the wider market is showing some slow down, as a result of contracting inventory, Denison is having an exciting start to 2018," noted Vice President of Marketing Ben Farnborough. "Yacht sales across the company are showing no signs of slowing down, leading to cautious optimism." 
Stay tuned, as we'll continue to take a look at the numbers later in 2018 to see what's happening around the industry, and to determine how this year stacks up against 2017.