Imagine owning a U.S.-built, 19th-century structure on the Canadian border in Rouses Point, New York, where a once majestic fort, chock-full of history, is now up for sale.
In fact, the owner has recently reduced the price of the classic Fort Montgomery Island property from $2.95M to only $995,000. The tract includes deeded road access from US Route 2 to Fort Montgomery, as well as 86 acres of land underwater. If potential buyers were interested in a package deal, they could even acquire the fort as well as the rest of the +/- 260-acre property for $1.4M.
The new owners will have the freedom to restore or completely demolish the existing structure, given the current proprietor, who would also consider a yacht trade for the land, has never accepted any federal or state funding. 
Convenient Yet Private 
Sitting just south of the New York-Quebec border, which served as an effective deterrent to British invasions from the north, the expanse is now zoned for housing a marina with private docks that could be built to offer the draft needed by most large yachts. Fort Montgomery, a site that finds itself listed on the National Historic Register, poses no easement or encumbrance obstacles, making it ripe for an array of commercial development, from a hotel and condos to a supermarket and shopping complex.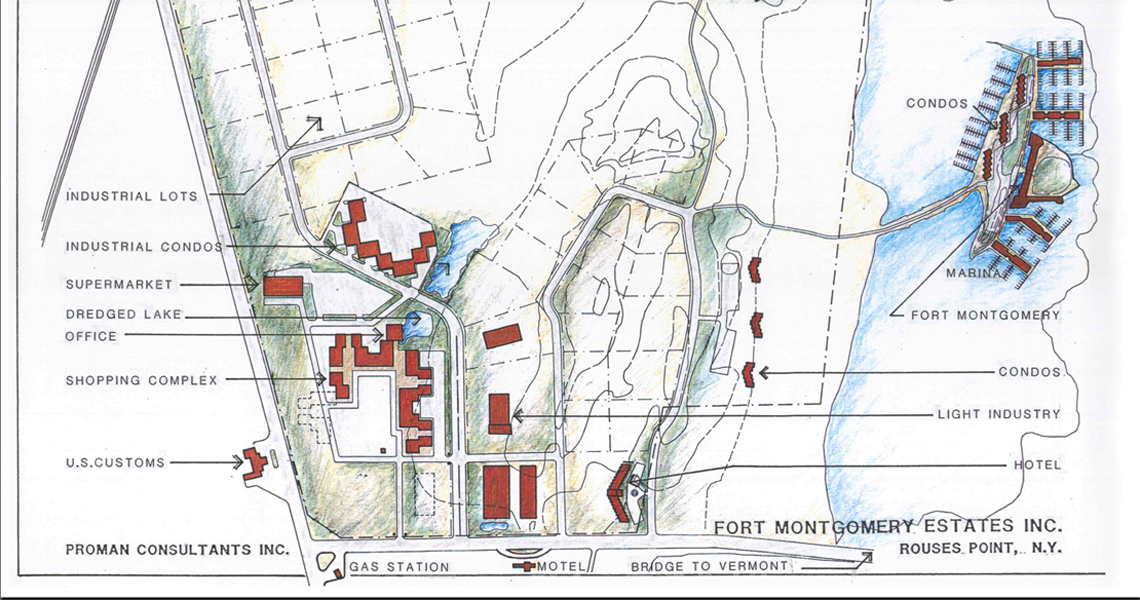 It's a mere 45 minutes away from Montreal, 90 from Lake Placid and only an hour from Burlington, Vermont, which means the historic estate is centrally located and yet still miles away from the buzz of city life.
For more information, contact Denison Yachting broker Justin Onofrietti.