Brokerage Leader Opens Golfe Juan office & Exhibits at Cannes Yachting Festival

From its new office location in the heart of the Mediterranean yachting scene, Denison Super Yacht Division is now ideally positioned to serve the international yachting community year-round, beyond the growing yacht brokerage's multiple locations in the United States and Mexico.
Set to make its official industry debut during the upcoming Cannes Yachting Festival from September 9 to 14, the new office is located in neighboring Golfe Juan at the Quai Napoleon, an established sales location offering premium exposure to a large international audience.
"In order to continue our targeted growth on the world superyacht stage, it is necessary for us to have a dedicated presence on the Mediterranean coast," said Bob Denison, president of Denison Super Yacht Division.  "In addition to opening an office we are participating in the Cannes show, which is a strong market for yachts in the 30-50 meter size range."
At the Cannes Yachting Festival, Denison's locally-based yacht broker Mark Seaton will display the 50 meter Amels, TJ Esperanza and Alex G. Clarke will display the 2008 41 meter Fitzroy sailing yacht, Inmocean.  As the North American representatives for Pirelli Pzero Boats, Denison Super Yachts will offer private tender service for clients during the show.    
I've sold at least one yacht per year at the Cannes show since 2002 as a direct result of exhibiting and we expect that success to continue," said Seaton.
Recent sales activity from Denison's new Golfe Juan office includes the notable double charter of 31.50 meter Ylang-Ylang and 58.50 meter Magna Grecia by Mark Seaton and Charter Manager Leslie Adams.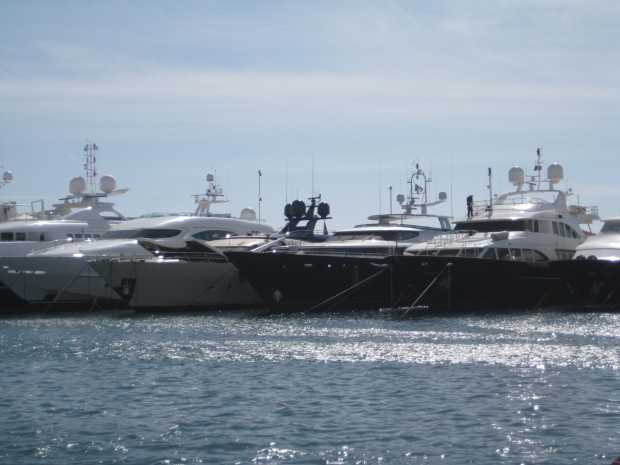 ​Denison Superyacht Division is a division of Denison Yacht Sales, a company with a rich family history in the yachting industry dating back to 1948 with the start of Broward Marine in Fort Lauderdale, Florida. Today, the company provides complete yachting services worldwide, from sales and charter to yacht management and new construction.  Denison's team of brokers has more than 300 years combined experience in yacht sales, providing knowledgeable service to clients worldwide. 
In addition to the Golfe Juan, France office, Denison locations include: Fort Lauderdale, Florida; St. Petersburg, Florida; Naples, Florida; Palm Beach Gardens, Florida; Marina del Rey, California; Newport Beach, California; Holland, Michigan; Seattle, Washington;  Montauk, New York; and San Carlos, Mexico.
For more information please contact Bob Denison at Bob@DenisonYachtSales.com, call +1 (954) 763-3971 or visit www.DenisonSuperYachts.com.
Golfe Juan Office:
     Port Camille Rayon,
     Quai Napoléon 06220 Golfe Juan,
     Cote D'Azur, France + 33 (0) 492 910 077