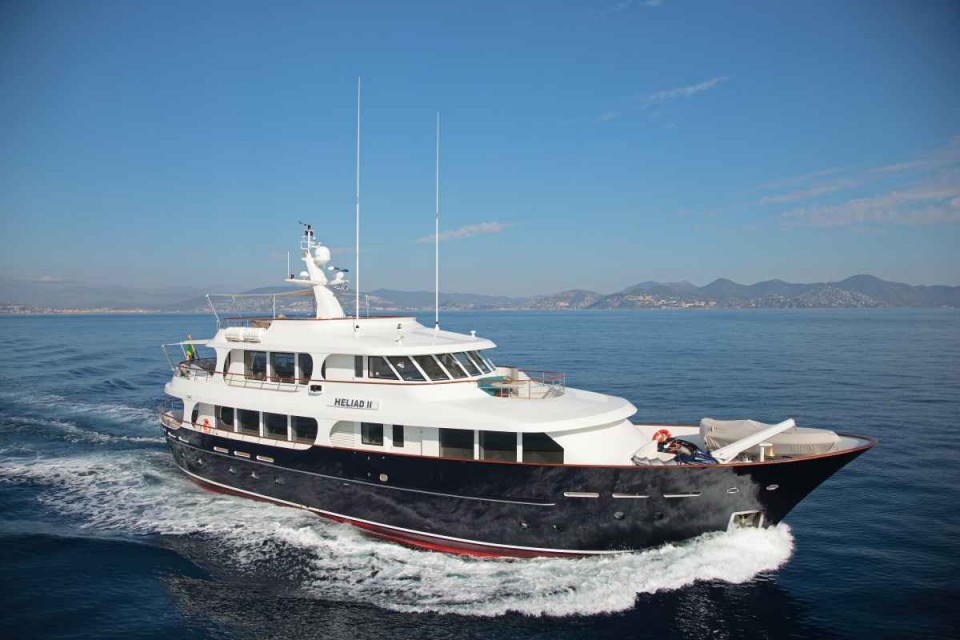 The Cannes Film Festival in the French Riviera, attended by some of the world's wealthiest individuals, is an event known for the ultimate battle of the billionaires. Following the Festival is the Monaco Grand Prix.
The Jetee Albert Edouard in the Old Port of Cannes is packed at the end of the pier with the deep water slips that provide berths for some of the world biggest yachts, while others are anchored along the infamous Croisette in Cannes.
Last year, Steven Spielberg's massive Seven Seas yacht was the focal point alongside Paul Allen's yearly appearance with his imposing Octopus Yacht, featuring a music studio, basketball court, two submarines and two helicopters. Allen hosts one of the most sought after parties aboard his yacht during the festival.
Superyachts are currently docked or anchored all along the coast between the bay of Cannes, the Cap d'Antibes with the infamous Hotel Du Cap, and of course Monaco.
Cannes has one of the most expensive marinas in the world with berths reserved well in advance for an appearance at the Festival. Many of the wealthy Russians who live in Monaco have already headed out in their superyachts toward Sardinia or Ibiza to avoid the chaos.
The events in Cannes and Monaco are full of glamorous parties, celebrity sightings, and CEO's making casual power play. Paul Allen and Denise Rich will be among those who will reprise their ultra exclusive yacht parties this year.
Source: ForbesLife