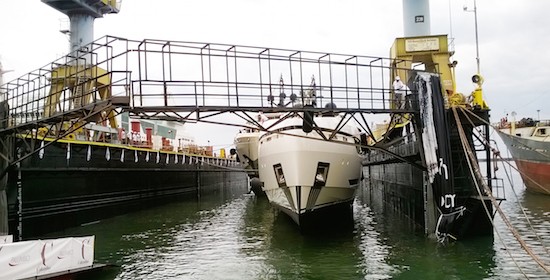 The Italian brand, Hydro Tec announced that it will design 3 more superyachts this year, following the launch of 2 new superyachts at Columbus Yachts on May 16 of which it completed the hydrodynamics, engineering, and exterior design.
Totaling 5 new yacht launches, the announcement is reflective upon the state of the economic recovery following the financial crisis, indicating a positive outlook for the near future.
The second hull of a 40 metre superyacht, as well as a highly confidential 57 metro yacht were launched in in Naples earlier this month. In 2013, a sistership of the 40 metre was presented and has won several awards for both interior and exterior design as well as for her low environmental impact due to the hybrid propulsion system and hydrodynamic characteristics.
Scheduled to take place before the summer season will be 3 more launches bearing the Hydro Tec signature – the Darwin 107', the Darwin 102', and Darwin 86'. The 3 superyachts are currently under construction at the facilities of Italian shipyard Cantiere delle Marche, and will have interiors designed by Studio Design PFA.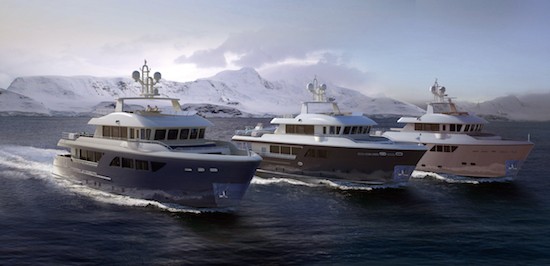 Hydro Tec is also currently working with Cantiere delle Marche on the second unit of the Darwin 102', as well as the naval architecture and engineering for the Nauta Air 108' and the upcoming Nauta Air 111'. Clearly a busy period for Hydro Tec, they have also started the exterior design and naval architecture of a brand new M40 Explorer for Mondo Marine.
A brand new website and commemorative brochure will be released this July to mark their 20th anniversary.