Patrick Hopkins grew up hearing unimaginable stories about the high seas from his grandfather, who was a lieutenant commander in the U.S. Navy. Following high school, he joined the Coast Guard, where he served for four years. 
He left to work in the marine industry, where he started with bottom painting, scraping barnacles, washing and waxing boats and worked his way up to to assistant yard manager and eventually head of sales and brokerage. He currently is a broker in Denison's New York office. 
We sat down with Patrick and asked him a few questions:
How do you survive Mondays?
Mondays for me are a big follow-up and line up the week. Mondays are a good day for me, I line up everything for the week. And lots of coffee.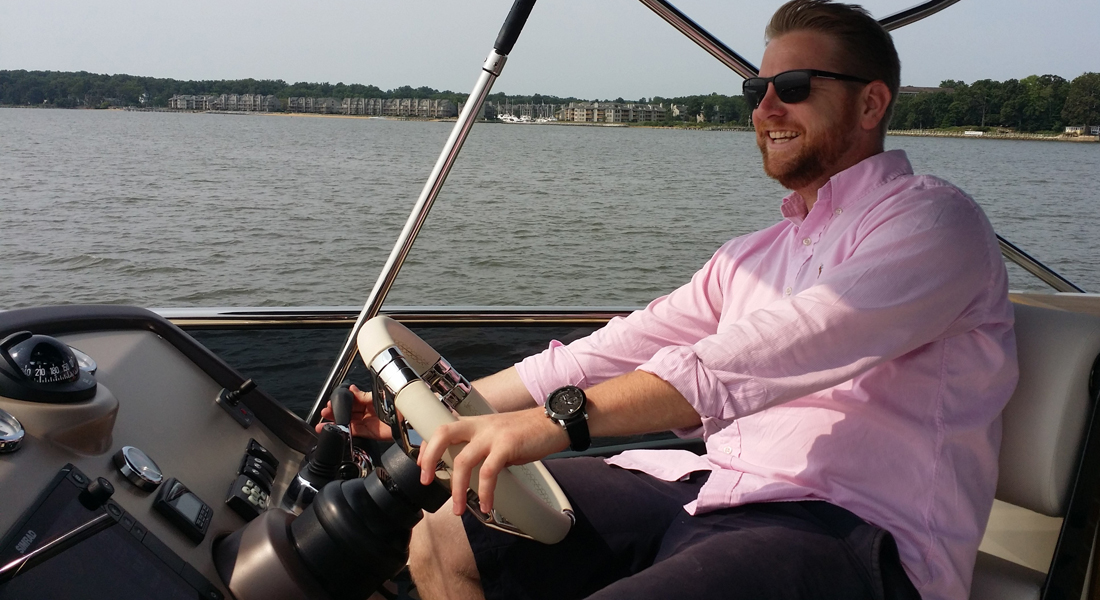 Favorite day of the workweek and why?
Wednesday. Most of my offers or deposits come through on Wednesdays. It's definitely a survey day.
Which living person do you most admire?
The pope. Because he's a lead by example kind of leader. He practices what he preaches.
Who would play you in the film of your life?
Shia LaBeouf, but it's the movie that saved his whole acting career.
Who would you invite to your dream dinner party?
Mother Teresa, Ghandi, Ronald Reagan, Nelson Mandela and either Ozzie Smith or Ken Griffey Jr.
What is hanging above your sofa?
A 1933 map of Annapolis, Maryland. It's very nicely framed.
What is your favorite word?
Absolutely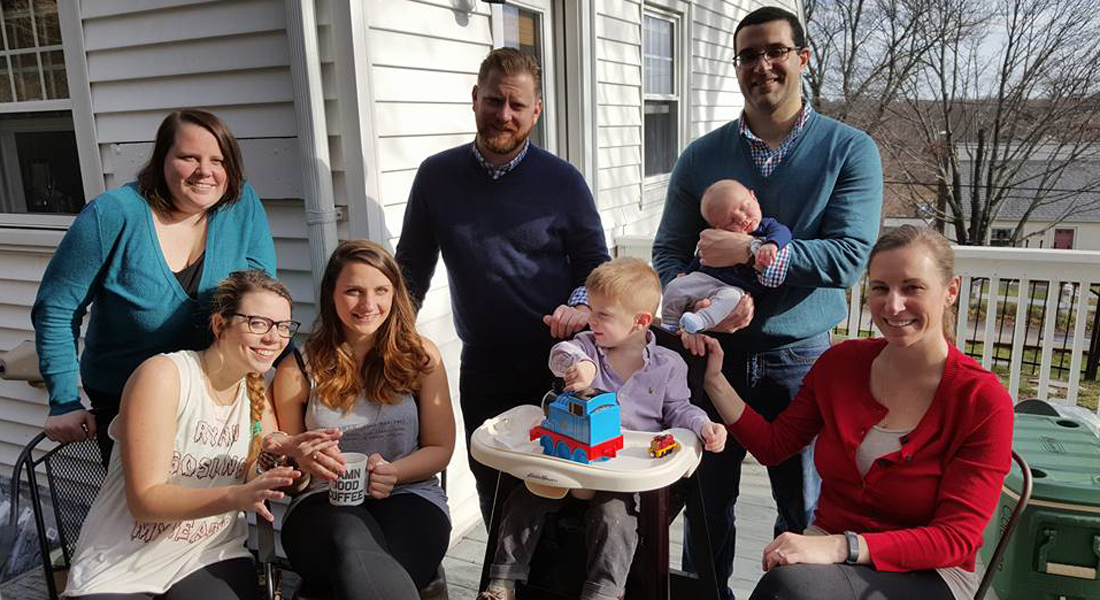 What is your earliest childhood memory?
Probably my vacation when I was a kid to Cooperstown and I was very sick. It made it a nightmare for my parents, I pretty much threw up the whole way.
What did you want to be when you were growing up?
I wanted to be in some sort of law enforcement.
What's the best advice you ever received?
I don't take many people's advice.
What's your biggest weakness?
That I care too much about everything.
What do you consider your biggest achievement?
When I was in the Coast Guard, I was very young, around 19 or 20. The senior supervisor left the boat I was on, and I was left to run all the navigation of a 225' Coast Guard boat. Also being the conning officer on a 225' Coast Guard boat at 21, running the boat, adjusting all the headings and rudders, receiving information from the navigators and taking the boat all the way from Chapel Hill to Newport, R.I.
Who is the first person you share good news with?
One of our fellow brokers, Lloyd Cooper. I used to live in Annapolis, we've been friends a long time.
Would your childhood self be surprised at how you turned out?
Completely.
What's your most prized possession?
Things don't mean a lot to me. I guess my 1933 Annapolis map.
To contact Patrick, email PH@DenisonYachting.com or call him at work at 212.252.2206 or his cell at 410.739.6765.