After 70 Years In Boating, It's Still Full Steam Ahead For The Denison Family
In 1948, Frank Denison purchased nearly 20 acres along the New River and bought a shipyard from Paul Dooley. It became a family affair with his three sons — Christopher "Kit," Franklin "Skip" and Kenelm "Ken" — growing up in the shipyard and contributing to making Broward Marine a success story. (Frank's wife, Gertrude, also opened Yacht Interiors, creating a "country galley" design concept still in use today.)
"Dad was in the trucking business and hauled refrigerated meat from Chicago to St. Joseph. Michigan," says Frank's youngest son, Ken. "He sold the business and bought the shipyard in Florida with money from his inheritance. When he learned about the Navy contracts, I think he put a bid in just for grins."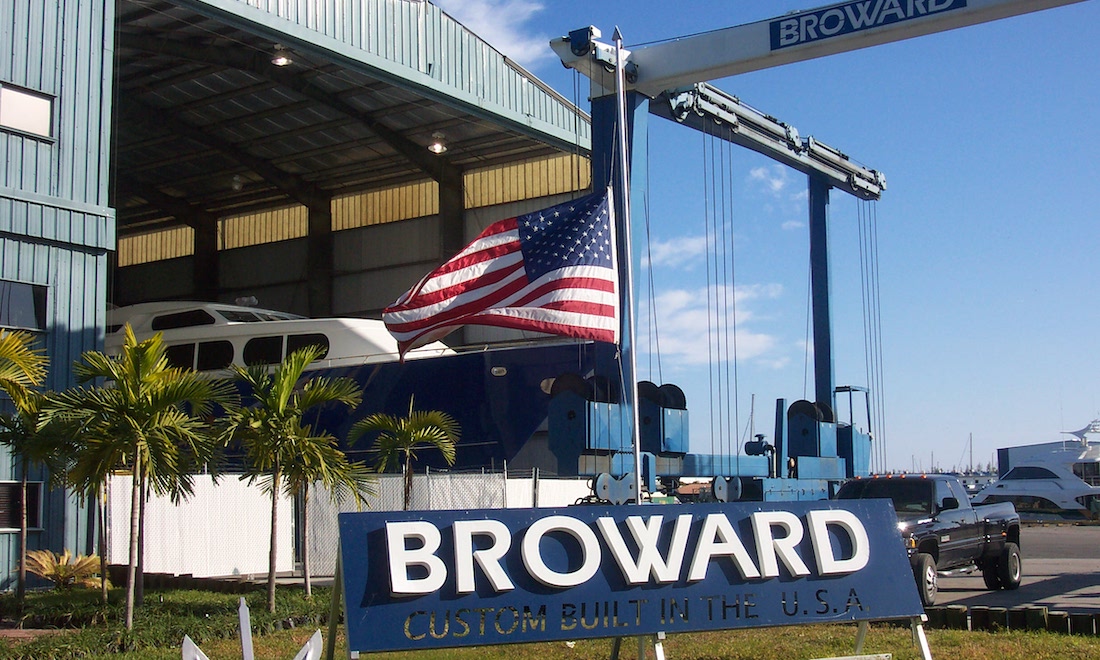 Soon, Broward Marine was awarded contracts from the Royal Dutch Navy and the U.S. Navy to build and deliver minesweepers on a 45- and 90-day timetable. The increased workload helped make the company the county's largest private employer from 1950 through 1955. Broward Marine — now Broward Shipyard — has changed ownership over the years, but the Denison family is still well-represented in the marine industry with Denison Yacht Sales, run by Bob Denison, son of Kit, who founded Denison Marine in the 1980s.
"During my time at Broward Marine, we built about 100 boats," Kit says. "When I left in 1983, we had 10 boats under construction between the Michigan and Florida yards."
In 1993, Ken says Broward Marine had the world's largest order book and 51 percent of the domestic market. Third-generation Bob helms Denison Yacht Sales, a company that has expanded to 21 offices with 100 brokers and continues the family affair. His father, Kit, his uncles Ken and Skip, and his brother, Eddy, are among the brokers; his wife, Daniella, also contributes her graphic design skills.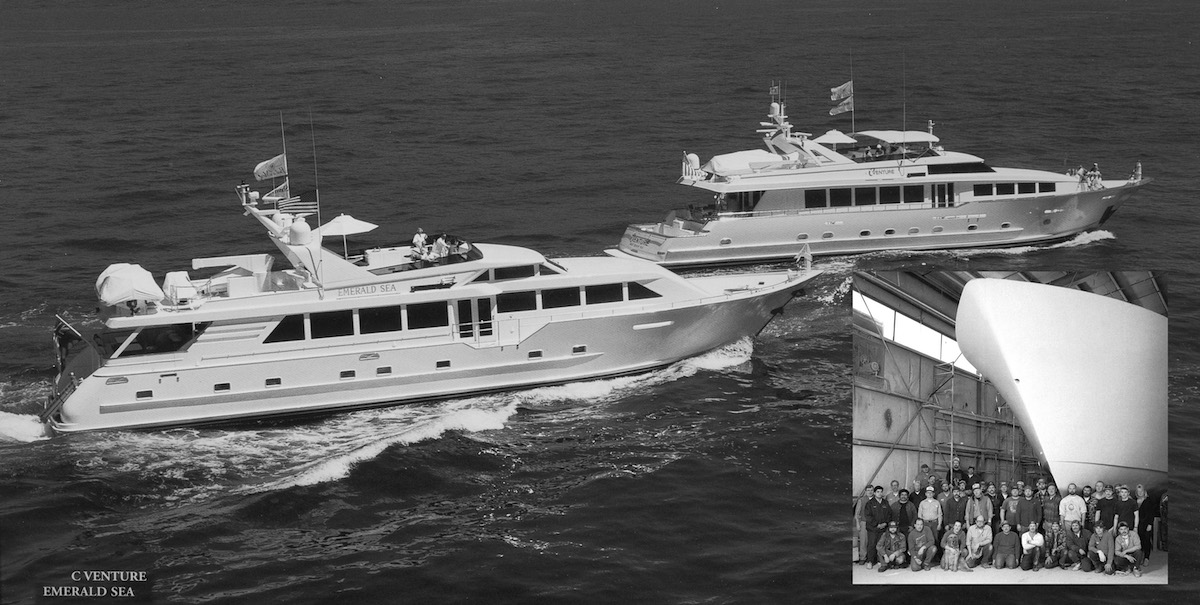 In 2017, the company closed on 790 boats. "Hopefully, more Denison generations will join the industry because it's special to have generations of the same family run a business in the same city for so long," Bob says. In 1988, Broward Marine built an 85-foot yacht that sold for about $1.8 million. Built at the company's yard in Saugatuck, Michigan, the yacht remains popular.
"After all these years, the product is still out there; I think it's the second-best selling yacht over 80 feet in America," Bob says. All the Denison brothers worked in the yard at some point on various jobs, and living in the shipyard had its advantages.
"Skip and I used to water ski all the way down to what is now Bahia Mar Fort Lauderdale Beach," Ken says. "We dodged manatees and alligators. That's the way we grew up. It was magical."
[Source Venice Magazine Winter 2018-19 Issue; Story by Larry Schwingel]