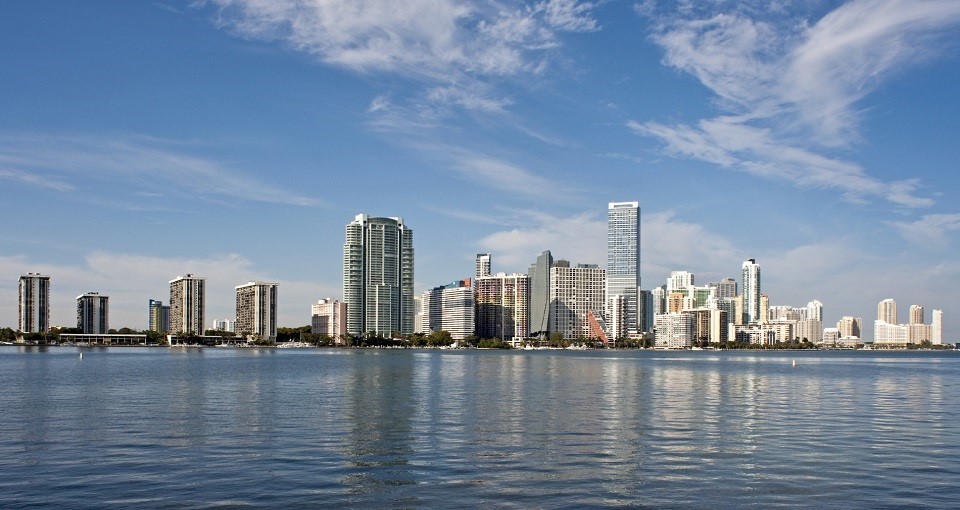 The superyachts are coming to Miami this fall, specifically to Watson Island in Biscayne Bay, the former South Florida base for the Goodyear blimp and terminus for Chalk's seaplane operations, with incredible views of the downtown skyline.
Deep Harbour, the first phase of Island Gardens, a luxury development with two hotels, 100 residences and 14 restaurants, will open a marina that can hold up to 50 megayachts, typically defined as boats at least 75′ long.
The official opening is expected in time for Art Basel Miami in early December, and over Valentine's Day weekend, it will be the site of a second location for The Yacht & Brokerage Show. The current mile-long venue in the Indian Creek Waterway along Collins Avenue can't accommodate yachts that now range over 500′ in length.
Combined with the separate Progressive Miami International Boat Show that takes place at the same time with an emphasis on recreational boating, if you want to buy, charter, or look at boats and yachts of any size, you will be challenged to take it all in over the 5 days that the shows run.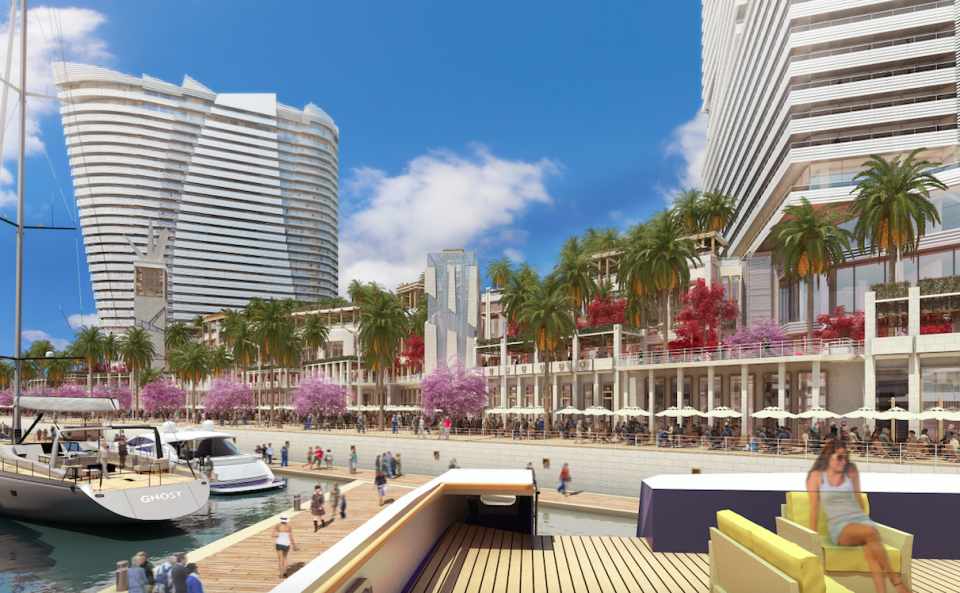 If you are a yacht owner, Deep Harbour facilities will include a restaurant, lounge, parking, and all marina services, including power, according to Mehmet Bayraktar, Chief Executive of Flagstone Property Group, the developer. There will be in-slip fueling, meaning that you don't have to move your yacht to gas up. He describes the facilities as similar to what FBOs offer for private jets. It will accommodate boats up to 550′ in length. If you are not familiar with yacht sizing and are looking for a comparison, the RMS Titanic was 882′, while the Silver Whisper of Silverseas Cruises runs 610′. Crews on the largest megayachts can range up to 50, and some today have shadow yachts that trail behind to house off-duty workers and store provisions and various water toys.
Efrem "Skip" Zimbalist III, head of Show Management, which also produces the Ft. Lauderdale International Boat Show, said that his Miami show was limited to yachts up to 150′ at its present location, yet he regularly receives requests for yachts 300'+. In a telephone interview with ForbesLife.com, he said it is too early to speculate how many of the big boats will be at the debut of the Island Gardens location. All 3 shows bring over $500 million to the South Florida economy, "more than the Super Bowl," he says.
Yachts in the show are there to either be sold or are available for charter, and Ultra High Net Worth consumers from around-the-world fly in to check out the merchandise in the same way one shops for $15 million pieds-a-terre in New York or London. More than 7 months before the show, it makes it hard to tell which yachts will be on the market or available for charter.
Zimbalist calls megayachts "job creation machines." He says, operating costs of a yacht typically run about 10% of sale price, so on the $500 million species, the owner is spending $50 million annually between crew, fuel, port charges, and upkeep. Refueling a large yacht can run to $250,000 and depending on how much sailing you are doing, you might be back at the pump in several weeks. A paint job can cost up to $3 million. He noted that increasingly moguls use superyachts as business tools. Roman Abramovich, he says, keeps a superyacht in the Caribbean, Europe, and Asia at all times to use as a venue for meetings.
While Bayraktar says the residences and hotels won't be finished until 2018, for those of you who live the superrich lifestyle or just want to have a glimpse of it, mark February 11-15 on your 2016 calendar. In the meantime, he is hoping Deep Harbour becomes America's version of Monaco for superyachts.
Source: ForbesLife